Welcome to Hands & Voices Fostering Joy for Families!
A Movement to Celebrate the Magic of Raising Children who are Deaf and Hard of Hearing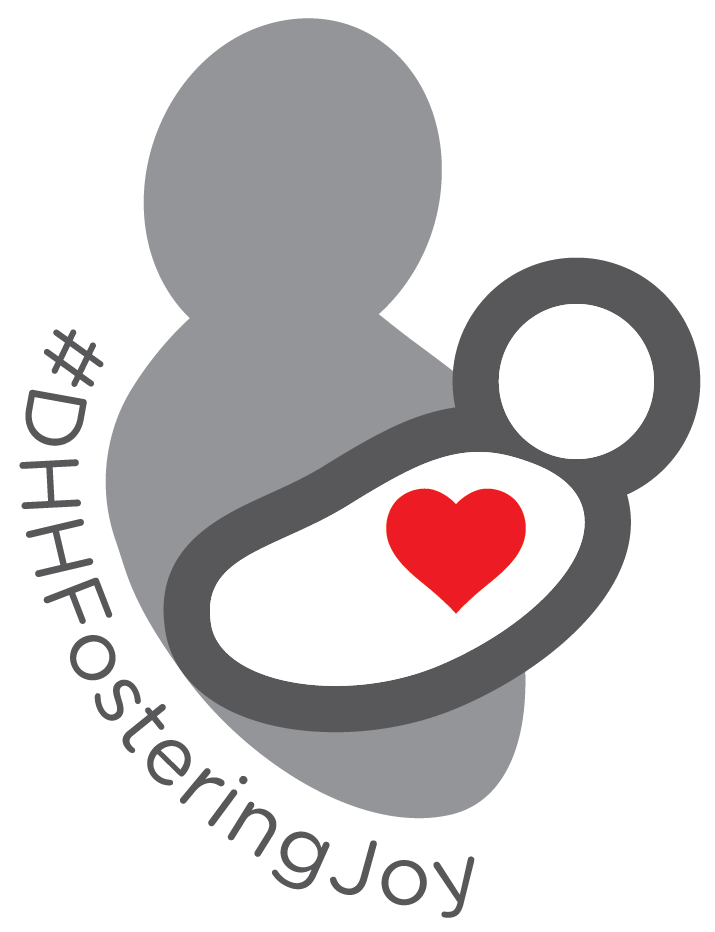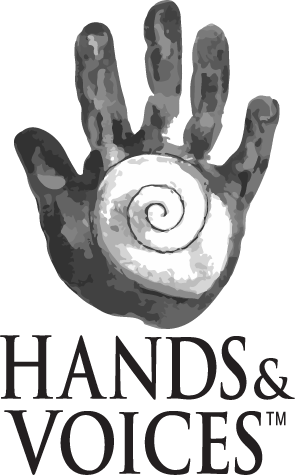 "Joy is watching my children explore the world together and see the adventure and excitement in their eyes."
Why Fostering Joy?
Because we know what is means to be the family of a child who is deaf or hard of hearing.  You may be overwhelmed, feel alone, worry about your child's communication and what you need to do next. 
AND as parents, we know how important it is to just celebrate your child!  To see all the many gifts your child brings, to take time to enjoy each other, and to share your joy with others that understand.  THAT is what we mean by Fostering Joy!
Join the Celebration!  We are so glad you're here!
Parents Share their Joy in the Journey
What is "Fostering Joy"?
Mission:
Fostering Joy is a family/professional effort celebrating the joy of raising a child who is deaf or hard of hearing (D/HH).
Fostering Joy provides support and resources for families and professionals to positively help the growth and development of a child who is D/HH. 
Loving and supportive families provide a strong base for social and emotional health and well-being.
Focusing on special moments that bring joy helps families put aside concerns and focus on their natural and loving parent-child connections.
What Does Research Say?
Parents who report experiencing high levels of stress tend to have deaf or hard of hearing children who have greater levels of emotional difficulties and reduced socio-emotional development. (Hintermair, 2006).
Among families with deaf or hard of hearing children, taking care of the special needs of family members and having insufficient relief from stress were rated as having the greatest negative impact on Family Quality of Life. (Jackson, Wegner & Turnbull, 2010).
An overview of emotional availability of caregivers toward infants and toddlers has shown that the extent to which caregivers can attend, attune, and foster engagement with their infants and toddlers will influence the child's social and emotional development. (Bornstein, Suwalsky & Breakstone, 2012).
Positive mother-child interactions are reinforced by social networks of families with children who are deaf or hard of hearing. (Meadow-Orlans, Mertens & Sass-Lehrer, 2003).
Parent attitudes, parent involvement, social support, expectations, and problem-solving skills are related to academic and social development of children who are deaf. (Calderon & Greenberg, 2011).
"Joy to our family is like jumping off the high dive for the first time. The unknown is scary, but once your feet leave the platform, you get to experience a level of joy known only to others who have jumped off, too."
How Can I Foster Joy?
Connecting with other families to celebrate the joys of raising our amazing kids is a great place to start!
Join our Joy Community of Families on Facebook!
Follow us on Instagram too!
Check out our Fostering Joy Family Tip Sheets
Fostering Joy should be easy, fun, and something you can do as you go about your everyday activities. Here are a few tips, offered by families, for finding joy everyday - taking time to celebrate milestones, connecting with your children, and letting the lights of their love shine through.
Download Tip Sheets Translated Into These Languages: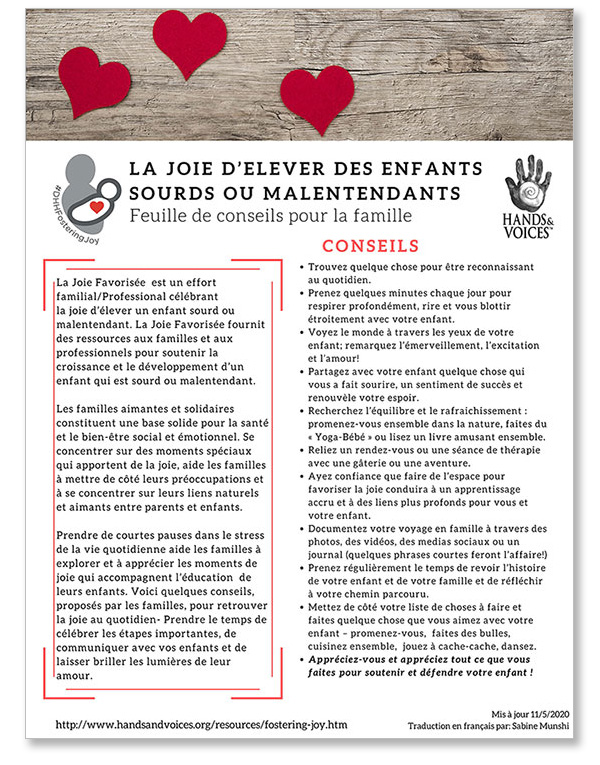 View the Fostering Joy Tip Sheet in American Sign Language
Introduction to the Tipsheet
Fostering Joy Tipsheet in ASL
Fostering Joy Journal for Families
This journal is designed for parents and families to intentionally make time to focus on the joy their child who is D/HH brings and capture thoughts on paper.  Created by parents of children who are D/HH, the journal helps parents tend to their child's positive emotional development and the parent's own well-being.
Check out our Fostering Joy Journal! (Available in English and Spanish)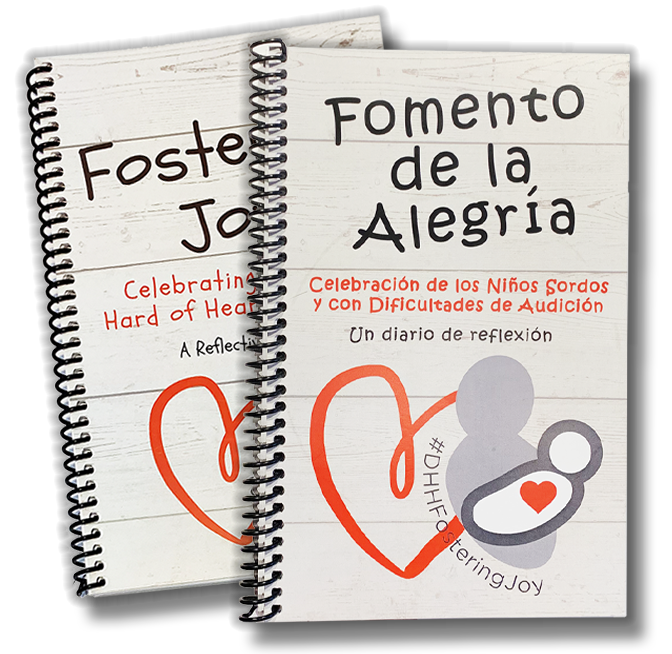 "Joy means watching my children succeed and overcome obstacles that most take for granted."
Fostering Joy Journal for Kids
This journal is designed for kids who are D/HH to journal about their joys and accomplishments with a grown-up, ideally an adult who is D/HH themselves. Created by trained Hands & Voices D/HH Adult Guides, the journal is a place where kids can capture all the great things they have done, to celebrate how special they are, and to share with their families that their story is so much more than their hearing difference. Check out our Fostering Joy Journal for Kids!
Work with Families?
The two-sided images below can be used to share information about Fostering Joy with families, and your professional colleagues as well. (English & Spanish)
Want to Become a Joy Ambassador?
If you want to learn more about how to become a Joy Ambassador in your role as a parent leader or professional, check out this webinar about the Fostering Joy Project here.
Feel free to reach out to our Fostering Joy Team Leads:
Parent Ambassadors, contact:
Candace@handsandvoices.org
Professional Ambassadors, contact:
amy.szarkowski@gmail.com
Who is the Fostering Joy Core Team?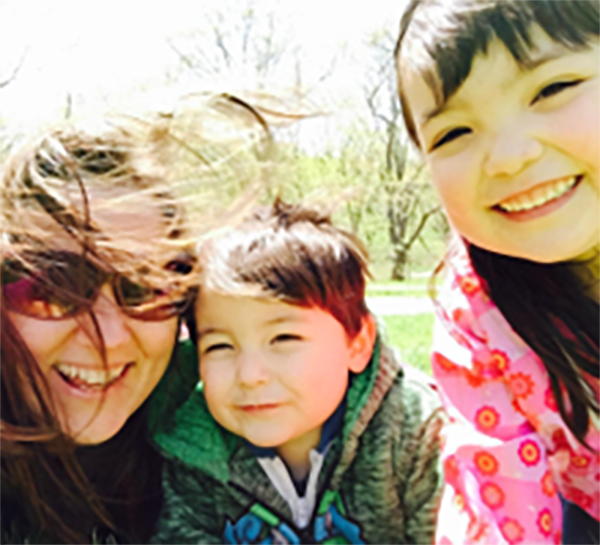 Amy Szarkowski
Amy Szarkowski, Psychologist, LEND, Boston Children's Hospital; Harvard Medical School; Children's Center for Communication/Beverly School for the Deaf
"My moments of greatest joy involve my own children - when I am truly attending to their curiosity and noticing their 'ah-ha moments', when I allow myself to let go of my own agenda and delight in what they are doing and how they are growing in the present moment, and when I fully embrace and reciprocate their demonstrations of love. I wish to live in a world where all caregivers and families - including and especially those with children who are deaf or hard of hearing - can foster that kind of joy of being."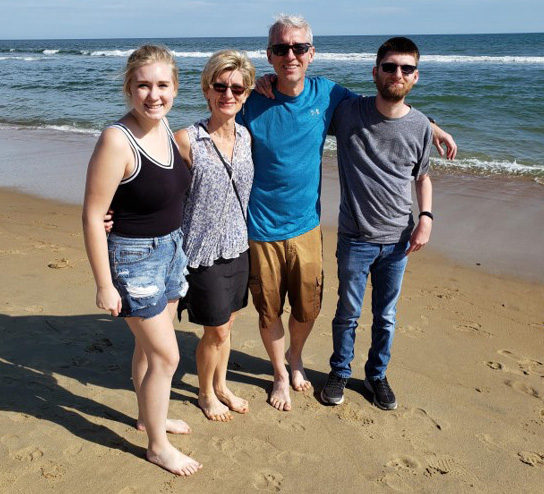 Candace Lindow-Davies
Candace Lindow-Davies, Director of Outreach, Hands & Voices HQ
"As the parent of a young adult who is Deaf "Plus" (many health challenges), practicing the art of Fostering Joy is essential to daily life.  When I feel my son is hitting roadblocks, slowing down and shifting the focus to his strengths and reveling in all that he has accomplished is just the ticket to help him push on through. I seek joyful moments every day to keep filling my reserve!"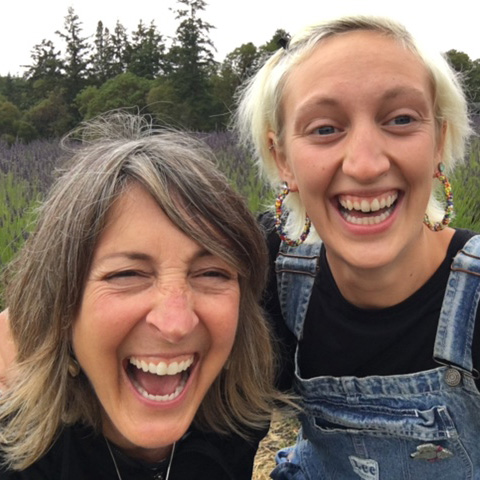 Stephanie Olson
Stephanie Olson, Co-Director of D/HH Infusion - H&V Headquarters, Colorado H&V Board member and Family Consultant for Children's Hospital Colorado
"I find joy connecting with people in the great outdoors. One of my favorite parts of life is planning a family camp for families with children who are also deaf/hard of hearing and making it as accessible as possible. Mini flashlights, lots of light at the bonfire-every activity needs to be seen, heard, felt, and accessed by the whole family. I want to say to families and their children, 'Come on! Let's go outside and play!'"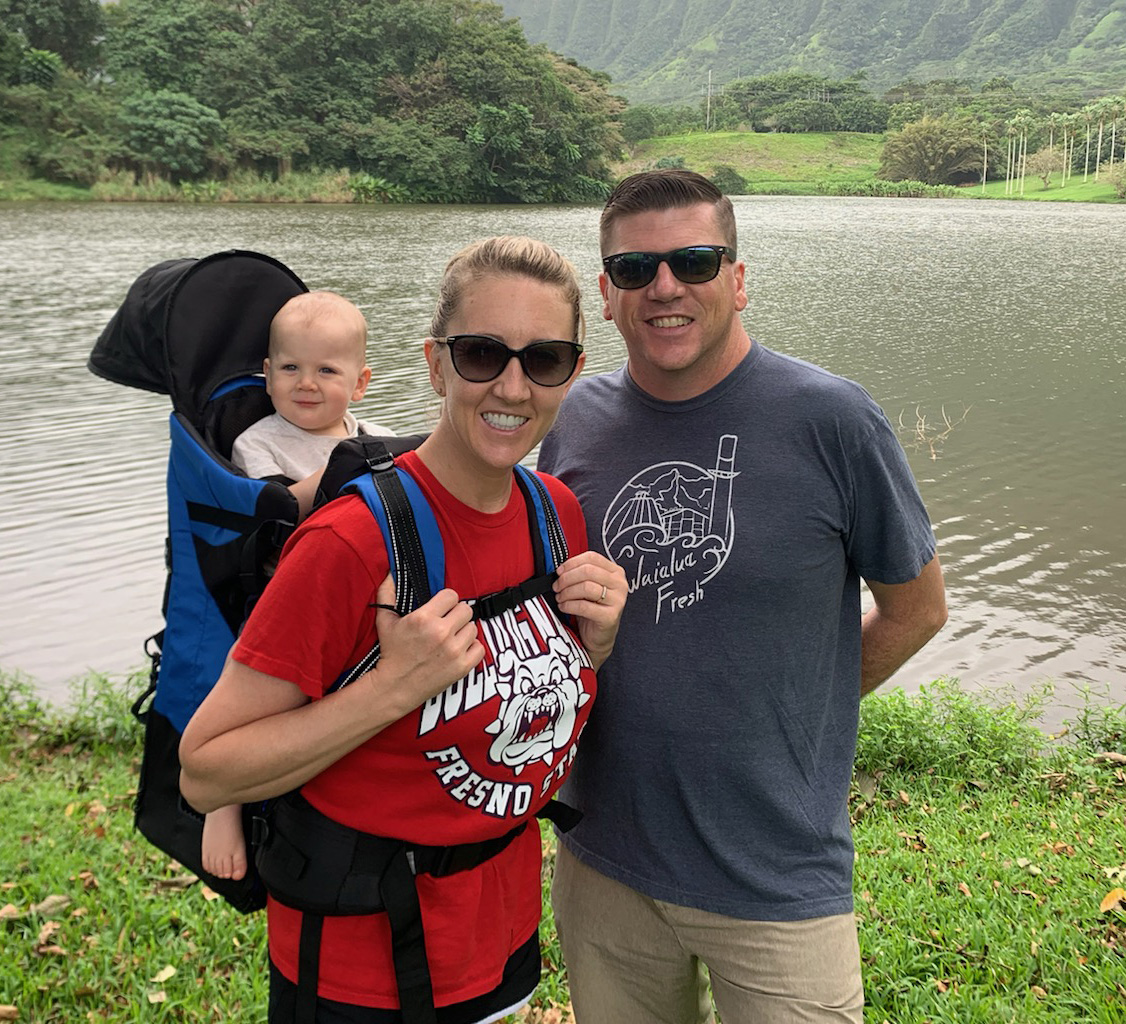 Jennifer Clark
Jennifer Clark, Early Intervention Deaf and Hard-of-Hearing Specialist, Hawaii Department of Health Early Intervention

"D/HH Fostering Joy is an intentional mental shift for parents and professionals. We get wrapped up in achieving goals, coming up with strategies, attending meetings, etc., and forget to delight in the joy filled moments unfolding right before our eyes. Refocusing on joy, helps us to refocus on what matters most…the kids."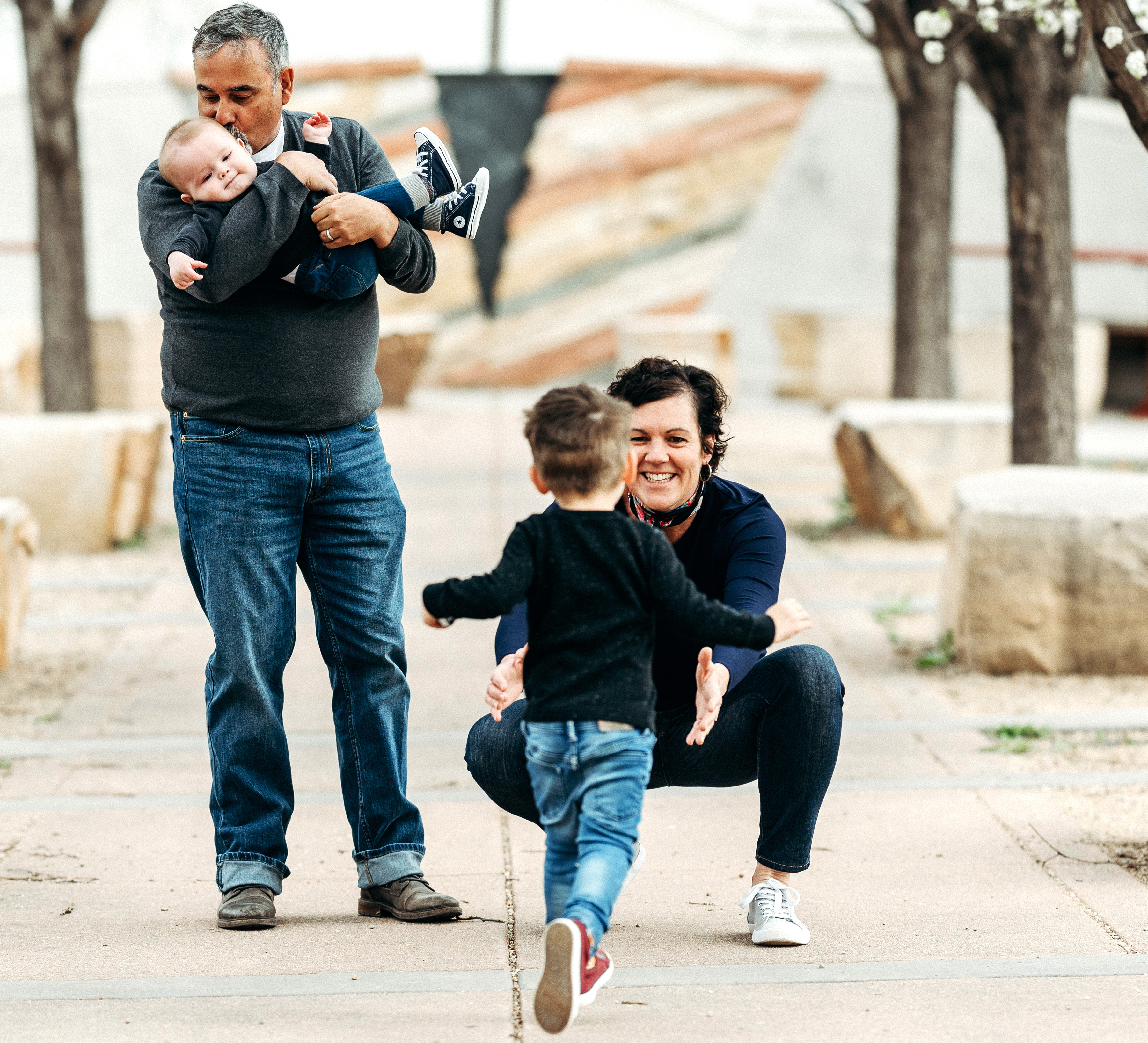 Janet DesGeorges
Janet DesGeorges, Executive Director, Hands & Voices HQ

"When I think of the journey of raising my daughter who is deaf... not knowing what this meant in the beginning...to being a confident parent with a strong sense of who our daughter could become... to living through the different stages and ages of her life...to now enjoying seeing her thrive and succeed in her life as an adult...really, the only word I can think of right now is... joy."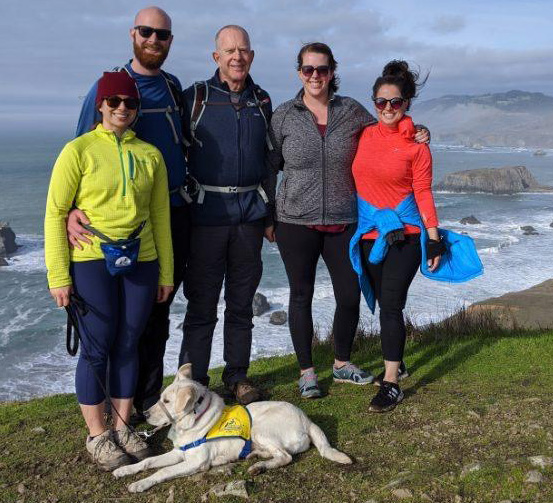 Nicole Hutchinson
Nicole Hutchinson, Parent-Infant Program Coordinator, The River School, Washington DC

"I am Fostering Joy because I love watching children and parents bond through joyful moments together. I'm excited to help families focus on the joyful moments of everyday interactions with their kiddos who are deaf or hard of hearing. "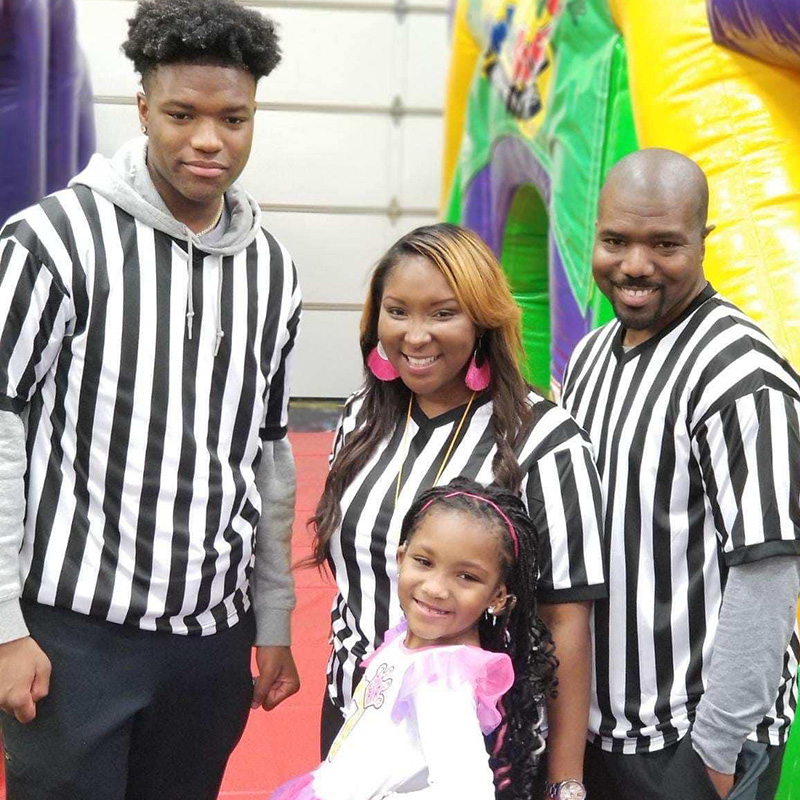 Rashaun Davis
Rashaun Davis, Parent Advocate, Delaware Hands & Voices
"As a parent of a DHH child we encourage Maddison to break barriers and shatter limits. Maddie has many accomplishments, 3x published author Including a national book tour, she speaks Mandarin, plays soccer, basketball, gymnastics and is very active in school and church. We are her biggest advocate! Her smile, energy, and passion for life brings us joy."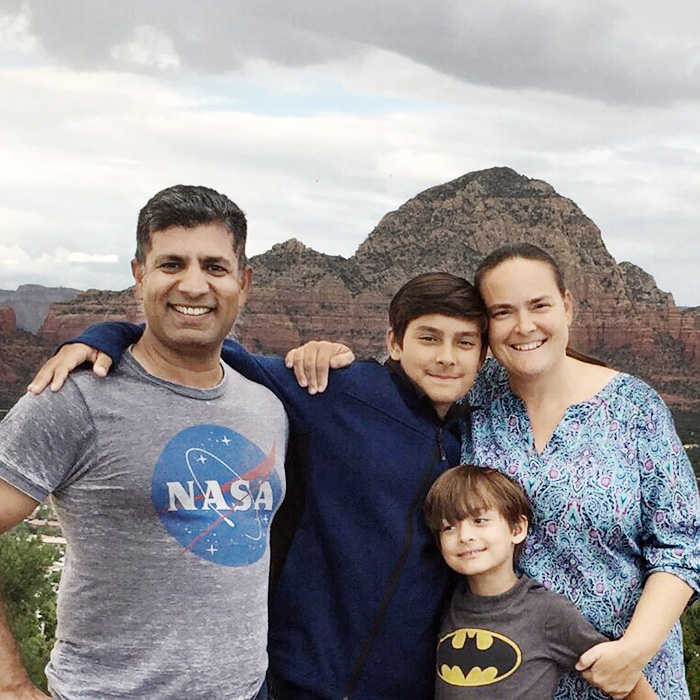 Cora Shahid
Cora Shahid, Executive Director, California Hands & Voices
"I have been blessed with the remarkable gift and great privilege of parenting three incredible individuals for the last 30 years. I learned early on that my children respond positively to optimism and in our home we make a conscious effort to spot joy each day. We dish out compliments, shake off the little things and we start our day with acknowledging what we are grateful for. It takes focus but it is definitely worth practicing each new day.  As a chapter leader I feel inspired by the joy families experience through our programs and I am incredibly honored to walk this journey with them.
"Joy does not simply happen to us. We have to choose joy and keep choosing it every day.'" -  Henri J.M. Nouwen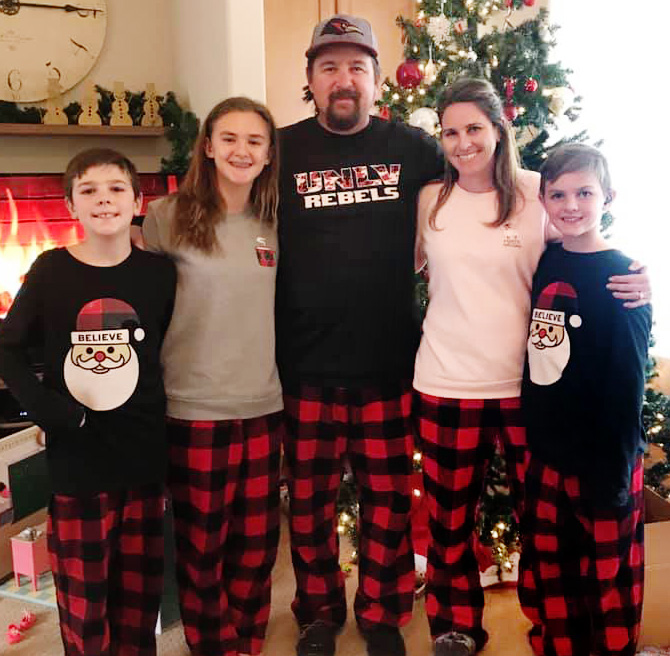 Beth Jones
Beth Jones, GBYS Coordinator, Nevada Hands & Voices
"As a mom who had two of my three young children identified as being Deaf/Hard of Hearing on the same day, I struggled with finding the joy at the beginning of our family's journey. Meeting other parents and professionals within Hands & Voices helped me take breaks from the stress of appointments, assessments and the fear of missing milestones, and truly helped me focus on and celebrate the joyful memories of raising my children."
Karen Putz
Karen Putz, Co-Director of D/HH Infusion, H&V Headquarters
 "As a mom of three deaf kids who are now adults, I often tell parents not to blink, because the parenting journey unfolds quickly! It's a reminder to find and create those joy moments throughout the journey."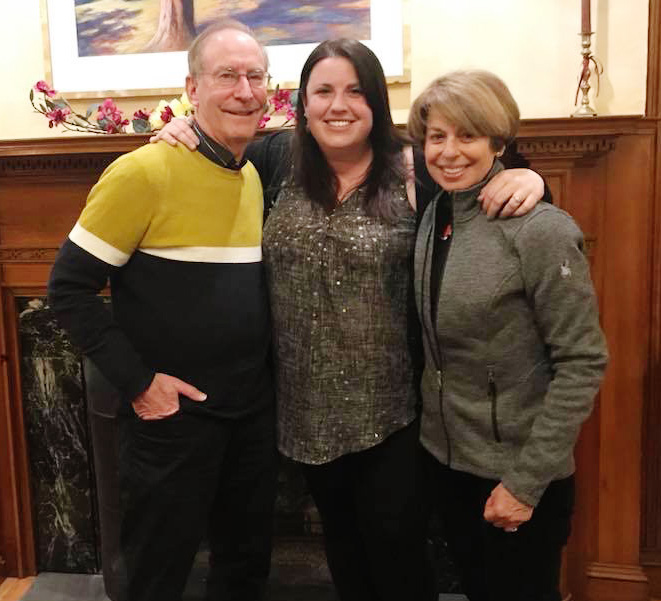 Marilyn Sass-Lehrer
Past Member: Marilyn Sass-Lehrer, Professor Emerita, Gallaudet University
"I am inspired by families who have children who are deaf or hard of hearing. I see joy in their faces and love in their playful interactions. Families are awesome, and I am grateful to be part of a movement that celebrates them every day."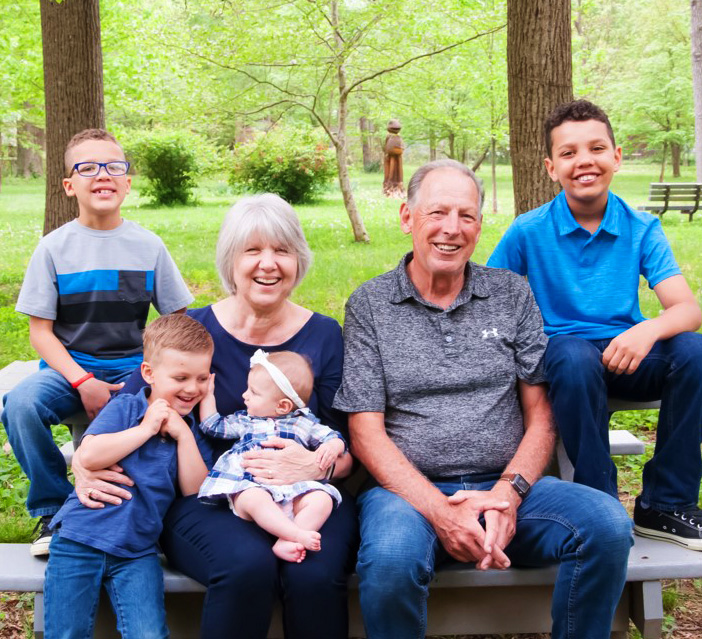 Linda Lytle
Past Member: Linda Lytle, Professor, Department of Counseling, Gallaudet University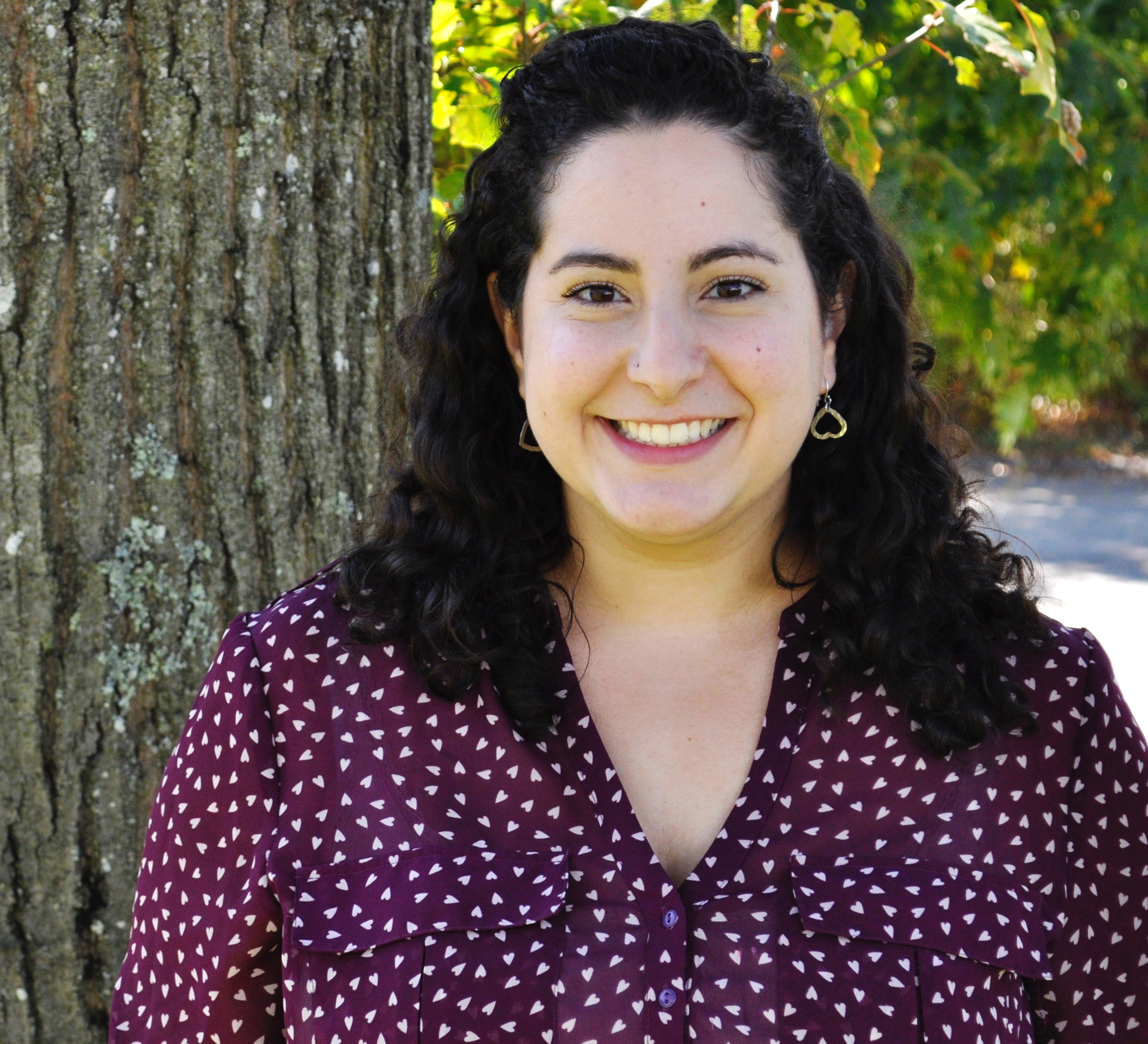 Sarah Honigfeld
Past Member: Sarah Honigfeld, Parent Infant Program Director, The Learning Center for the Deaf

"As a Deaf person with hearing parents, I am fortunate to have a strong and positive relationship with my family. This wouldn't have been possible without their love and acceptance for me as a whole person with multiple identities. This positive experience led me to join Fostering Joy, to share my experience with families with Deaf children."
How Do I Get More Information?
Parent Ambassadors, contact:
Candace@handsandvoices.org
Professional Ambassadors, contact:
amy.szarkowski@gmail.com