Advocacy Support & Training (ASTra) Webinar Series
- Registration Page -
Register for Upcoming Webinars
---
Keeping our Students Safe at School:  The Hands & Voices Safety Attachment for IEP Development
presented by Dr. Harold Johnson, Sara Kennedy & Janet DesGeorges
Date: Feb 13, 2024
Time: 10:00am-11:00am (Mnt)
This presentation will bring together key elements of the Hands & Voices O.U.R. Project and the Hands & Voices ASTra program.  The Safety Attachment For Student who is Deaf/Hard of Hearing or Deaf-Blind (including students who are DHH+) is a tool that families can use in having meaningful conversations with their IEP teams that connect the dots to IDEA considerations (such as parent/training counseling; 'full range of needs'; related services etc.)  with the knowledge of Protective Factors for student/child safety.   This tool helps IEP teams to develop actionable strategies to ensure the safety and well-being of students in the educational setting.
Presenters Bio: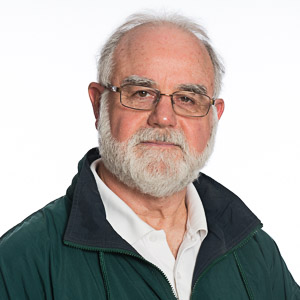 Dr. Harold Johnson, a former professor of special education at Michigan State University and Kent State University, has worked as a teacher, school administrator and university professor in the field of Deaf Education from 1971 until 2013. In 2006, Dr. Johnson initiated a nation-wide collaborative effort to understand, document, prevent and respond to the maltreatment of children with disabilities.   This work included the collaborative development of the Hands & Voices O.U.R. Children Project and the 2018 CEC Policy on the Prevention of and Response to Maltreatment of children with disabilities.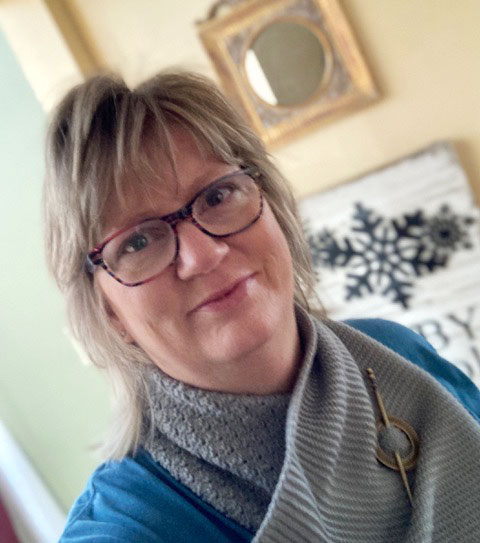 Sara Kennedy is a mom of four children, including a young adult daughter who was late identified as deaf after a homebirth. An occupational therapist by training, Sara has worked with Hands & Voices since 2001. She is the editor of The Hands & Voices Communicator, an ASTra, Guide By Your Side Program trainer, and a frequent flyer at IEP and 504 meetings in her role as a former Colorado Chapter director (now ASTra Advocate). She is a core team member with the O.U.R. Children's Safety Project. She has written or presented on children's safety, navigating the IEP/IFSP system, giftedness, itinerant and interpreting services, why families move, progressive hearing loss, second opinions, the decision process regarding cochlear implants. pragmatic language and attachment. She loves bringing new parents into the world of systems change and highlighting their stories. She reads, hikes, refinishes furniture, and skis when she can.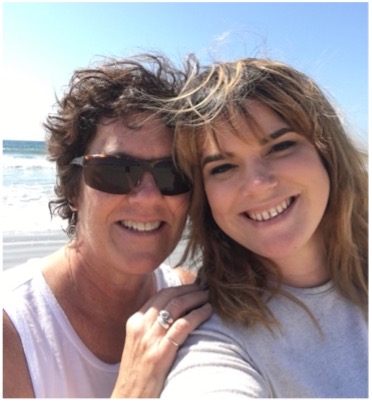 Janet DesGeorges lives in Boulder, Colorado with her husband Joe and is mom to three daughters, including Sara, a now young adult, who is deaf/hard of hearing. She is a co-founder and Executive Director of Hands & Voices Headquarters. Janet has presented to groups worldwide about the experiences of families as they journey through life with a child with deafness or hearing loss. Ms. DesGeorges is the co-author of the book Educational Advocacy for Students who are Deaf and Hard of Hearing: The Hands & Voices Guidebook, and many other publications. Janet currently serves as Co-chair of the O.U.R. project, and is  a trainer for the Hands & Voices Advocacy, Support and Training (ASTra) Program.  As an educational advocate, Janet believes in the principles and guiding philosophies of Hands & Voices towards a parent-driven, professionally collaborative approach when supporting families in the education years. Professionals and parents can partner together to achieve appropriate outcomes for children who are deaf or hard of hearing.
National Association of State Directors in Special Education (NASDSE) Guidelines Training
presented by Cheryl Johnson
Date: April 2nd, 2024
Time: 10:00am-11:00am (Mnt)
This third edition of Educational Service Guidelines for Deaf and Hard of Hearing Students from the National Association of State Directors of Special Education (NASDSE) provides a set of recommended practices from early intervention through post-secondary transition. The unique language and learning supports that are necessary for optimizing educational services for deaf and hard of hearing students are threaded throughout each chapter. In addition to highlighting these practices, we will discuss efforts to implement the guidelines through self-assessments and state level workshops, and Hands & Voice's ASTra training.
Presenter Bio: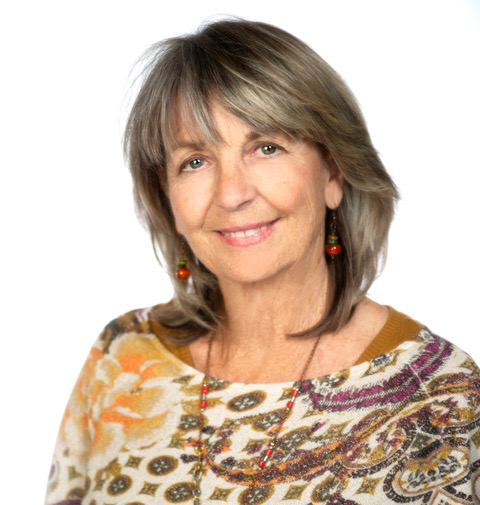 Cheryl DeConde Johnson is an educational consultant and advocate for deaf and hard of hearing children through her practice the ADE-vantage, Audiology-Deaf Education vantage supporting initiatives in deaf education and systems improvement to states, nationally, and internationally. She is a former consultant with the Colorado Department of Education where she was responsible for deaf education and audiology services from 1998-2006. She is a co-author of the Educational Audiology Handbook and Hands and Voices' Educational Advocacy Guidebook, and co-editor of NASDSE's Optimizing Outcomes for Children who are Deaf and Hard of Hearing: Educational Service Guidelines, (3rd ed) as well as numerous articles and book chapters. Dr. Johnson is co-founder and former President of the Board of Directors for Hands & Voices.
Registration Opens February 14, 2024
Best Practices When Serving Culturally and Linguistically Diverse Families
Presented by Mariana Barquet & Rana Ottallah
Date: June 25, 2024
Time: 10:00am-11:00am (Mnt)
How can Advocates increase their knowledge and ability to serve those families that have additional barriers?
By adding additional tools to their toolbox, Advocates will learn how to empower and train with appropriate resources that are specifically designed to meet culturally and linguistically diverse families.
Advocates will learn how to implement best practices to affectively increase Parent participation, access to resources, and better student outcomes. Additionally, Advocates will learn how to empower and train Parents and Guardians of DHH children utilizing resources that are specifically designed to meet their needs.
Presenters Bio: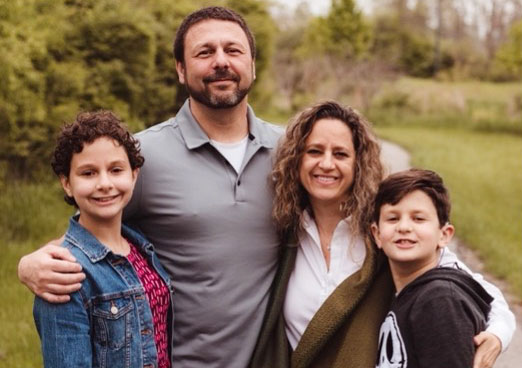 Mariana Barquet
Mariana Barquet was born and raised in Mexico City, Mexico. She moved to the US in 2004 and married an Indiana native in 2005. She started working as the Hispanic Parent Guide in Indiana in 2015 and has served in that position since. She spearheaded the efforts to start the Educational Advocacy Program under Hands & Voices, ASTra (Advocacy, Support and Training) and became the ASTra Program Coordinator in April 2019, when the Program officially started to operate. Shortly after she took over the position of the Guide By Your Side Program coordinator as the previous coordinator stepped down. As the Programs Coordinator she oversees all operations of the ASTra and GBYS Programs that provide Parent to Parent support for all families of newly identified children with hearing differences all the way to exit of High School.
She was awarded the National Early Hearing Detection & Intervention Family Leadership Award for improving the involvement of the Hispanic families with children with hearing difference in the Early Intervention Program by 11% over this population growth in the State of Indiana through the last 4 years grant period under CDC requirements. She has served in the Hands & Voices Latino Council since 2016 and has presented in the EHDI National Conference, Hands & Voices Leadership Conference, and several state conferences in Indiana.
She has a deep passion for supporting families through the different stages of the educational process that often require the parents to become skilled advocates.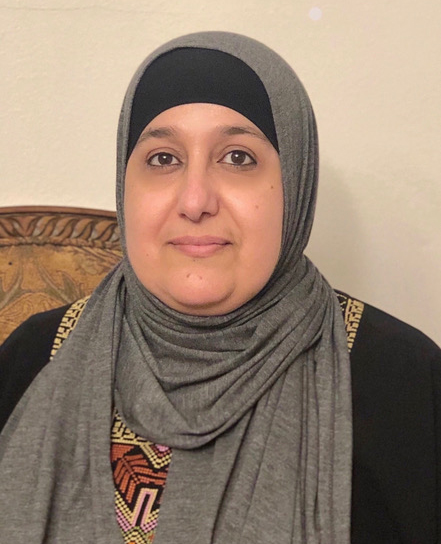 Rana Ottallah
Rana Ottallah is the parent of an 18 years old deaf oral daughter with bilateral Cochlear implants. A board member of H&V HQ, and the coordinator of Louisiana ASTra program, and a GBYS for LA Middle Eastern families. Has extensive knowledge of special education laws and regulations. Served on LA state special advisory panel and other local Special education task forces. A graduate of multiple state and national level leadership academies.
Rana was a driving force behind amending Louisiana Deaf child bill of rights and other state level legislation. Rana was a member of Louisiana ESSA work force group. In 2016 she was appointed a commissioner for the Deaf by Louisiana Governor John Bell Edwards.
Rana is the co- founder and the Executive Director of AMAANA Disability Community Resource Center established to serve Middle Eastern and Muslim children with disabilities and their families.
Registration Opens April 2, 2024