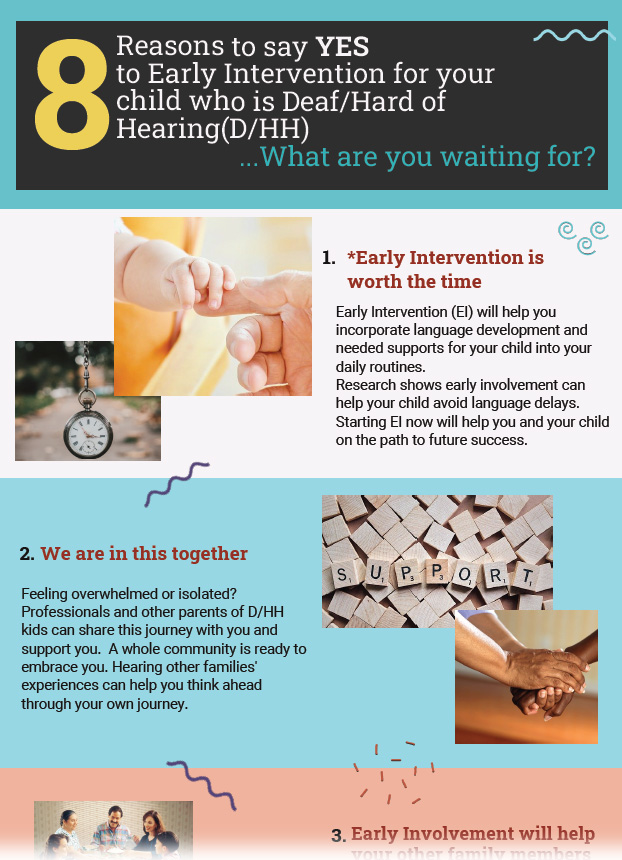 NEW RESOURCE!
8 Reasons to say YES to Early Intervention for your Child who is Deaf/Hard of Hearing.
Now Available in Spanish!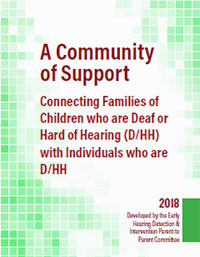 Find out about the positive aspects of connecting families with deaf and hard of hearing adults and community members, with suggestions for determining how to develop and access these supports in your area. More info...
Educational Enhancement for the field of Deaf Education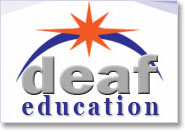 Hands & Voices is proud to sponsor the Deaf Education web site, www.deafed.net, which enhances the teaching, learning and performance of children who are d/hh. Please join the 33,000+ individuals who are already registered users of the Web site. Together we CAN make a difference.
The Mission of H&V Video is in ASL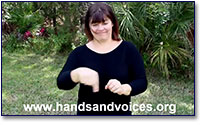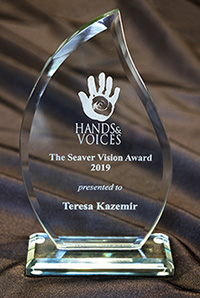 The News
Right Now

Read the latest information on current topics of interest from H&V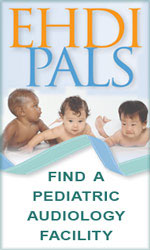 EHDI-PALS (Early Hearing Detection & Intervention Pediatric Audiology Links to Services) is a web based directory of information, resources and services for children with hearing loss.
more info...
H&V Annual Report
Got Questions? View our latest Annual Report.

more info...