Family Leadership in Language and Learning Center Advisory Board
The FL3 Center Cooperative Agreement is guided by an Advisory Board consisting of a diverse group of professional and parent partners from a board range of experiences who will advise on the direction of the FL3 Center in addressing family engagement, leadership, and family support gaps in the EHDI systems and other emerging issues.
Advisory Board Members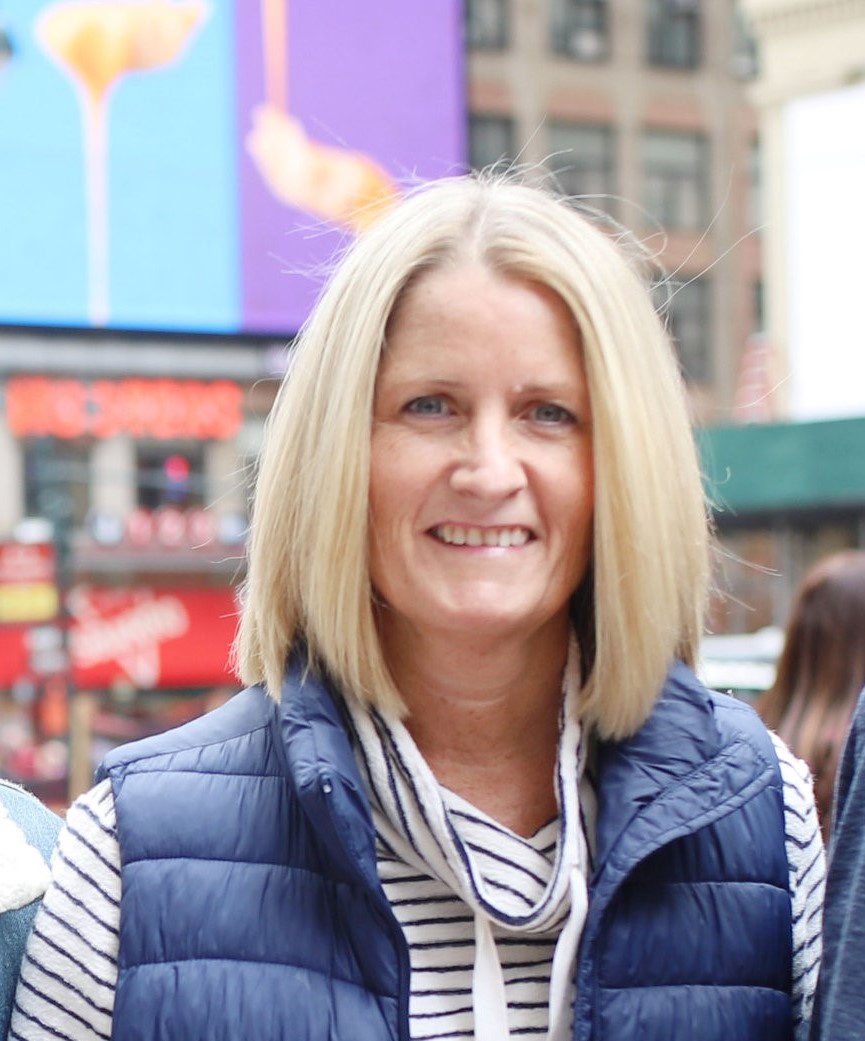 Pam Aasen, M.A.- is the Project Director and Family Resource Specialist for the SPAN Parent Advocacy Network's Early Hearing Detection and Intervention Program's (EHDI) Mentoring and Family Engagement Project.  She began New Jersey's first Deaf Mentor Program and is the winner of the EHDI 2020 Family Leadership award. Pam is a graduate of UNB in Canada with Undergraduate degrees in Early Childhood and Special Education and a Master's degree in Special Education.  She brings a wealth of experience professionally and as a parent leader in the deaf/hard of hearing and visually impaired communities. Pam has 25 years' experience in special education working with diverse communities in the U.S., Canada and the Dominican Republic.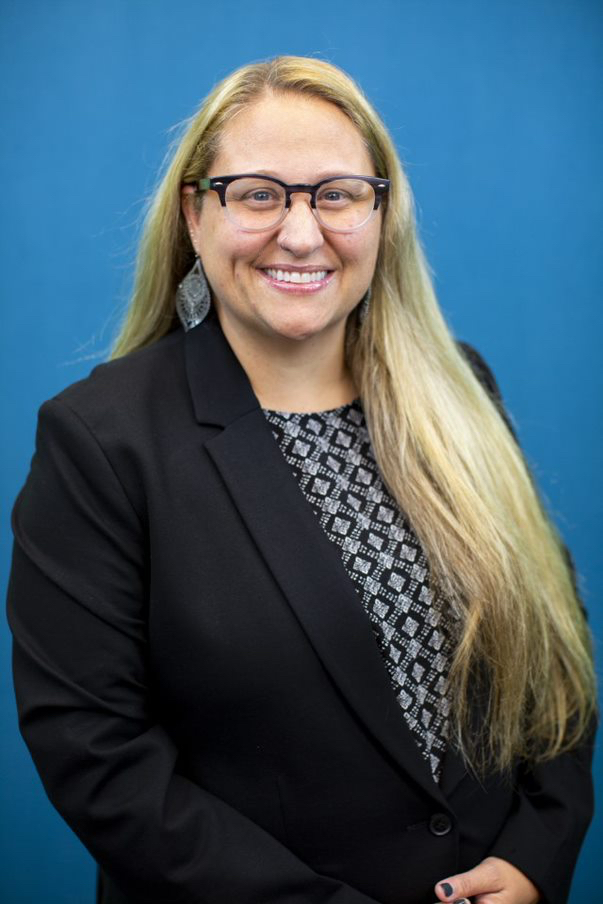 Stacy Abrams, M.A. - is the coordinator of training at the Laurent Clerc National Deaf Education Center on the campus of Gallaudet University. Abrams grew up in Arkansas with a deaf sister and hearing parents. She earned her bachelor's degree from Gallaudet University and her master's degree from the University of California, Santa Barbara. Abrams taught deaf and hard of hearing students at both mainstream and deaf schools. She served as Deaf Mentor Program coordinator at the New Mexico School for the Deaf and the Arizona State Schools for the Deaf and the Blind for 10 years. She currently serves on the Joint Committee on Infant Hearing. Stacy is also currently a SKIHI Deaf Mentor Program National trainer. Abrams's passion for connecting families with the community on their signing journey led to her developing a social awareness campaign, #whyisign. She is a proud parent of two bilingual deaf children.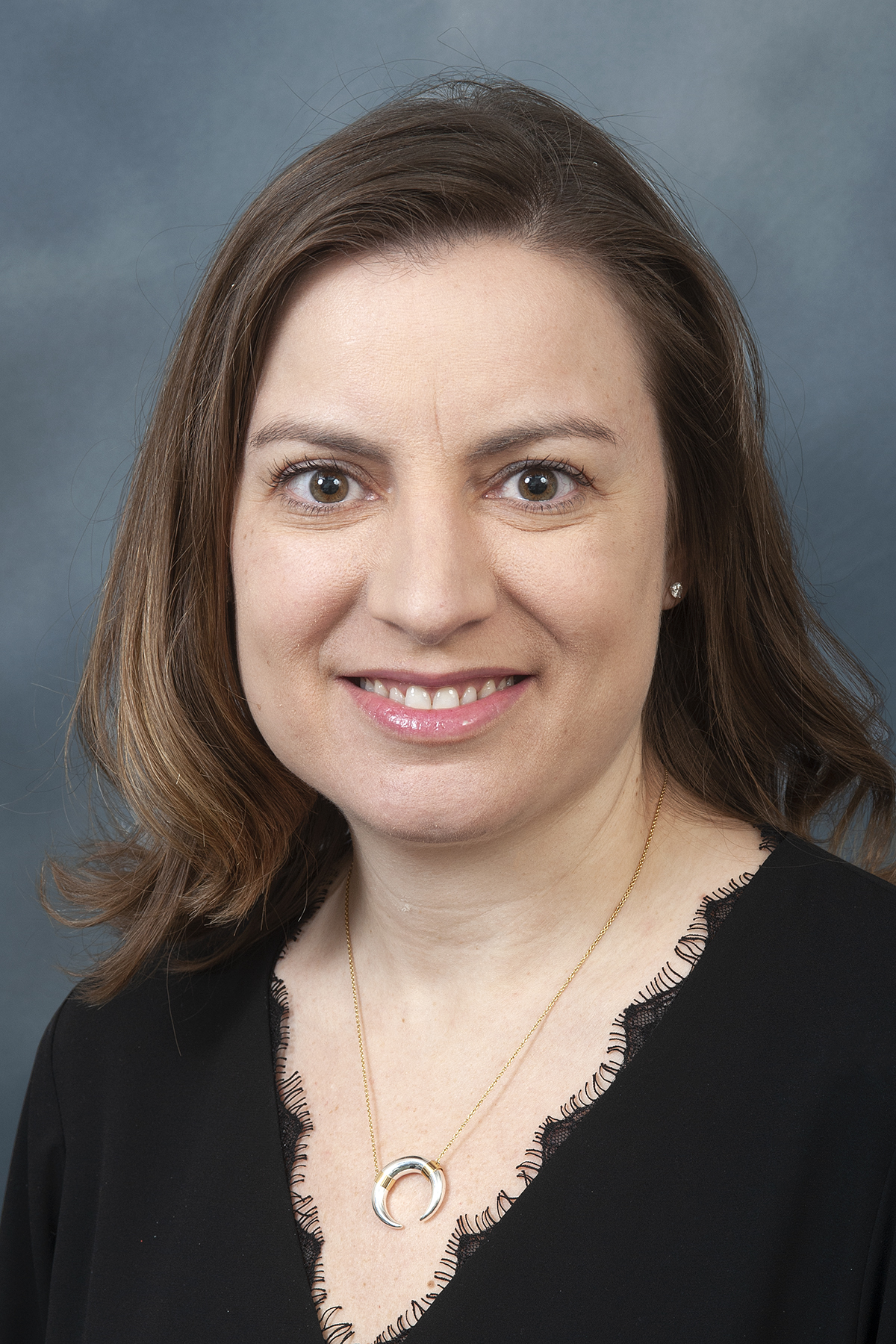 Sophie Ambrose, Ph.D., CCC-SLP - is the coordinator of the Clinical Measurement Core at Boys Town National Research Hospital. She holds an M.A. and Ph.D. in communication disorders from the University of Kansas. Her NIH-funded research has focused on identifying sources of variance in the early language development of children who are deaf or hard of hearing and developing interventions that support families in their efforts to facilitate their children's language development.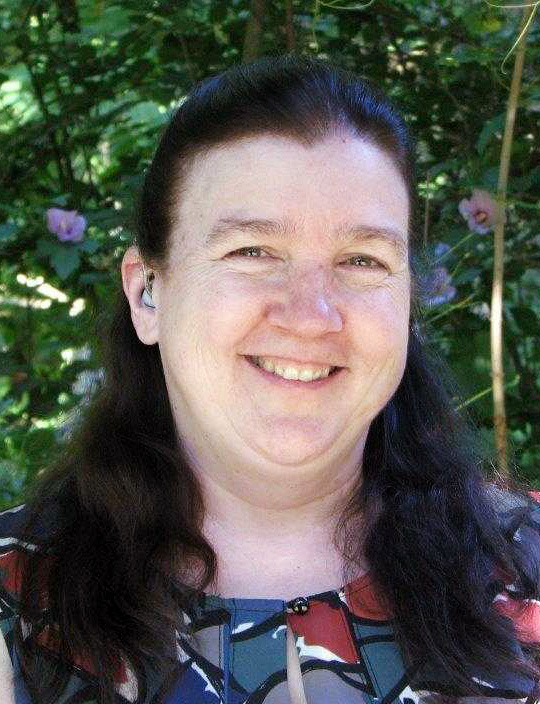 Nan Asher, MLS – is the hard of hearing and Program Consultant at Michigan EHDI and a professional member of Michigan Hands & Voices. She coordinates the Michigan Midwife Project and partners with the Michigan Coalition for Deaf and Hard of Hearing People as their treasurer, and assists in overseeing Camp Chris Williams, for D/HH campers ages 11-17. Nan is the past Executive Director for a state-wide non-profit that served Deaf and Hard of Hearing, five time Gubernatorial appointee for the Michigan Division on Deaf and Hard of hearing. (picture coming soon)
Bradley Hartman Bakken Ph.D., - is the Wyoming EHDI Coordinator and serves on the Directors of Speech and Hearing Programs in State Health and Welfare Agencies (DSHPSHWA) Executive Board.  Dr. Hartman Bakken is a physiologist who, prior to joining the Wyoming EHDI Program in 2012, was a research scientist at the University of Wisconsin-Madison, Technion-Israel Institute of Technology, Universidad de Chile, and Kansas State University.  He oversees Wyoming's late onset hearing loss (LOHL)/periodic childhood screening system and pediatric audiology clinic.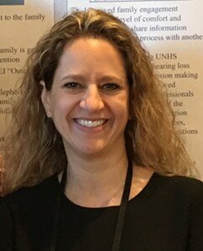 Mariana Barquet, MBA - is the Indiana Hands & Voices Guide By Your Side and ASTra Coordinator. Mariana has served the Hispanic community as the Parent Guide (Statewide) since 2015 and has followed children from identification through procurement of services and placement in the school system.  She was born and raised in Mexico City and moved to the US when she was 28.  She has lived in Virginia, Florida and Indiana.  Mariana is the proud mother of two children, her youngest was born profoundly deaf. She currently serves on the EHDI State Advisory Committee and has presented several times at the EHDI and Hands & Voices National Conferences. Aside from her family, she is most passionate about ensuring that every child with hearing loss in Indiana has access to and receives qualified services to meet their needs and achieves successful outcomes. 
Mariana ha trabajado con la comunidad Hispana como su Guía de Padres (cubriendo todo el Estado) desde 2015 y ha apoyado a las familias desde el momento de la identificación hasta la etapa educativa incluyendo los servicios y plantel escolar. Nacida en la Ciudad de México, vivió ahí hasta los 28 años cuando se mudó a los Estados Unidos. Ha vivido en los estados de Virginia, Florida e Indiana. Mariana es la orgullosa madre de dos niños, el más pequeño nacido con pérdida auditiva profunda bilateral. Vive con su familia en la ciudad de Indianápolis donde se siente muy a gusto con la hospitalidad de la gente del centro del país. Actualmente contribuye con el Comité Estatal de EHDI (Programa de Detección e Intervención Temprana para la Audición, por sus siglas en Inglés) y ha presentado varias veces en las conferencia nacionales de EHDI y de la organización Manos y Voces. Aparte de disfrutar a su familia, su gran pasión es el asegurarse que todo niño Hispano en el estado de Indiana que tiene pérdida auditiva reciba servicios de calidad para apoyarlos en las necesidades que presentan para así lograr sus metas. "Todo niño con pérdida auditiva se merece el mejor futuro que podemos proveer a través del sistema médico y educativo,  nuestros Programas de Guía de Padres y Defensa de Derechos Educativos apoyan a los Padres para que esto se vuelva realidad".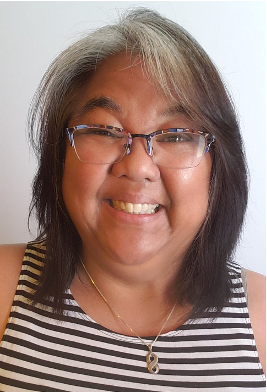 Tina Childress, Au.D., CCC-A - is an educational audiologist in the mainstream and residential school settings, technology and social media aficionado, late-deafened adult fluent in ASL and a bilateral cochlear implant recipient. With her unique perspective and passion for sharing information through social media, she is a sought out international presenter and motivational speaker for families, adults and professionals on a variety of topics. Her areas of expertise include Hearing Assistance Technology, apps, cochlear implants, advocacy and effective strategies for coping with hearing loss. Dr. Childress is active on many local and national Boards and Committees where she is a strong advocate for accessibility (especially in the performing arts) and disseminating resources.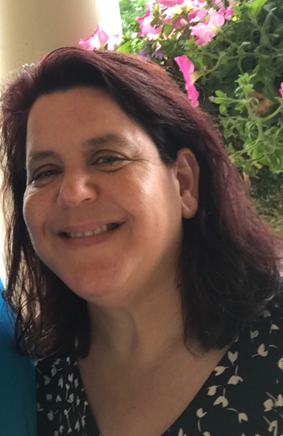 Amy Crumrine –  is a native cuer who grew up in Maryland. She attended National Technical School for the Deaf at Rochester Institute of Technology where she obtained her Masters in Deaf Education. She also completed a Masters in Counseling from Gallaudet University. Amy and her husband, Roy, have two adult children, Rosemary, an emergency medical technician and Paul, who attends RIT majoring in Computer Science. Amy was a deaf and hard of hearing teacher for 13 years before founding CueSign, Inc., a non-profit organization that promotes the development of academics and communication for each child to maximum their potential in both American Sign Language and English. She has traveled extensively working with families and professionals on bilingualism using Cued American English and ASL. Amy is one of the two co-founders of CueOn, LLC, a company that provides online cueing tutoring services and is one of the two Presidents of the Maryland/DC Hands & Voices chapter.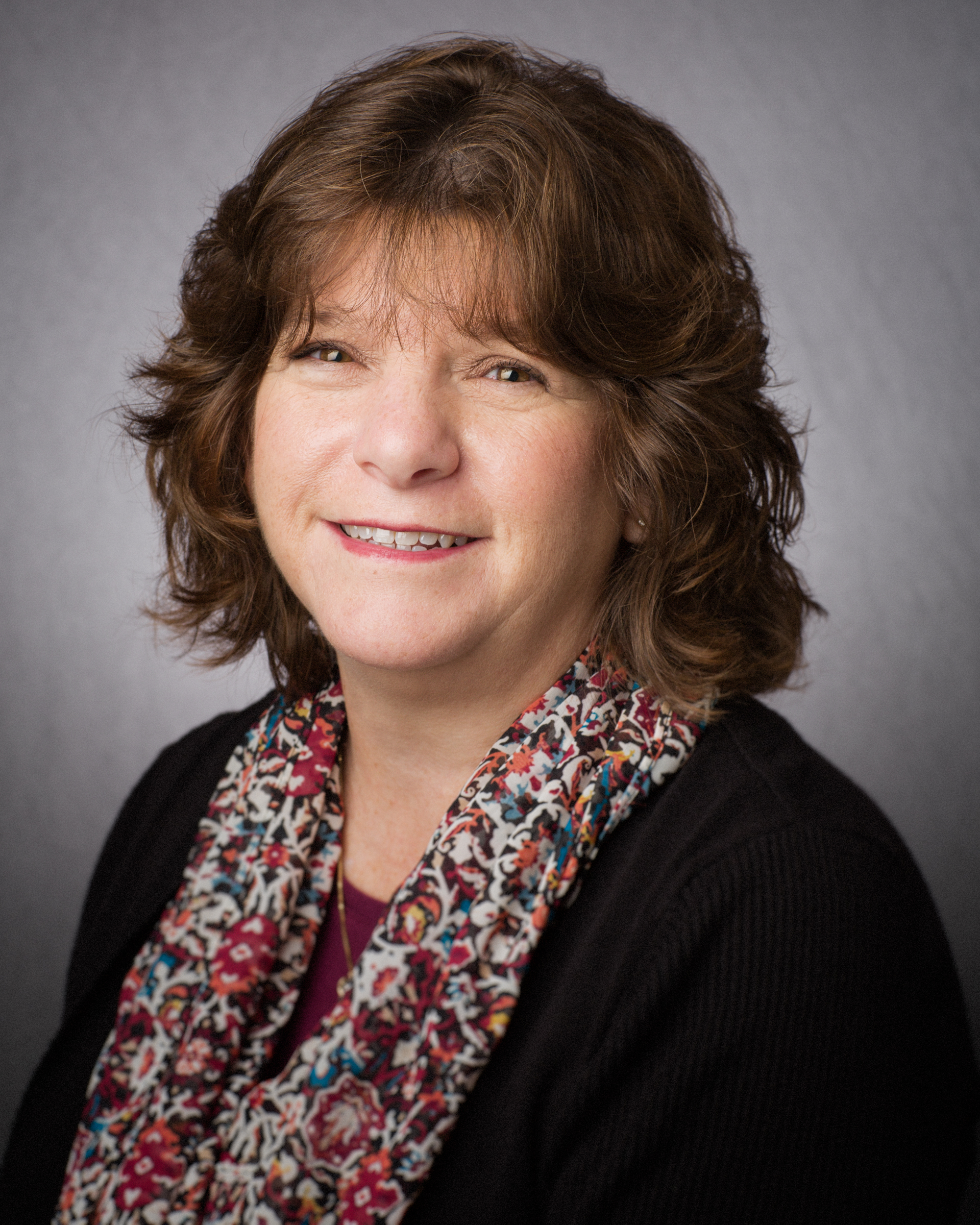 Cheri Dowling - is the Coordinator of the Family Support and Resource Center at the Maryland School for the Deaf and the Director of Outreach and Programs with the American Society for Deaf Children and  has recently joined the Maryland Deafblind Project, Connections Beyond Sight and Sound as their Family Engagement Specialist. She lives in Woodbine, MD with her husband and two young adult children, 25-year old, Patrick and 22-year old, Ryan. Cheri has been working with families who have deaf or hard of hearing children to help them navigate the special education system and providing parent to parent support since 1999.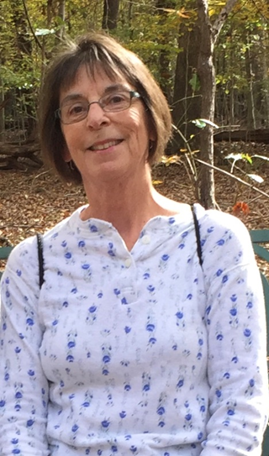 Evelyn Shaw Ford, M.Ed. - is a technical assistance specialist at Frank Porter Graham Child Development Institute, University of North Carolina at Chapel Hill working for over 30 years on a number of projects related to young children with or at risk for disabilities. As a technical assistance specialist, she has expertise in early identification and on issues related to child find including children with hearing loss, autism, children who have experienced maltreatment, and the use of data to target improvements.
Maria Isabel Frangenberg – bio and picture coming soon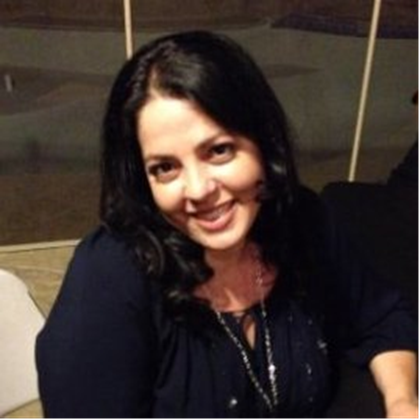 Najwa Ghattas, B.Acy., P.B.EEd. -  is the mom to three children including Samantha and Matthew both born with a bilateral profound hearing loss. She lives in Phoenix, Arizona with her husband Wail. Najwa holds a Bachelor of Science in Accountancy and a Post Baccalaureate in Elementary Education.  While teaching was her passion, raising her two deaf children led her to change careers. In 2014, Najwa became the Executive Director and Guide By Your Side Program Coordinator for Arizona Hands & Voices. Her journey led her to the EAR Foundation of Arizona where she spent two years as Lead Follow Up Coordinator for the Newborn Hearing Screening Program on behalf of the Department of Health Services working hard to meet the 1-3-6 EHDI goals and reducing loss to follow up. She has now transitioned into a new position as Outreach Specialist focusing her efforts on hospital and provider education. Her passion now lies in improving the messaging and family experience. Najwa has presented at local and national conferences and participated  on various committees and workgroups.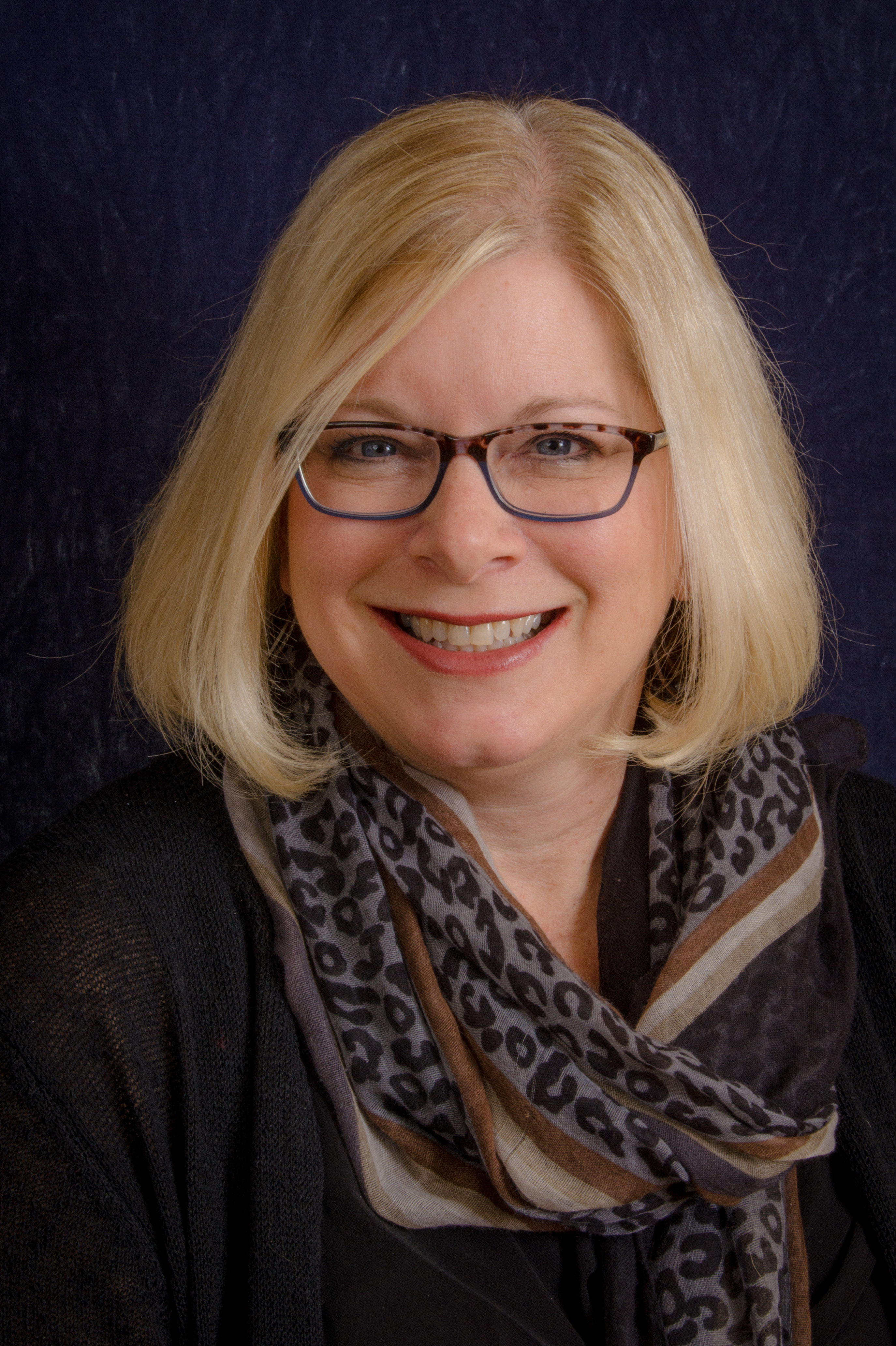 Gayla Guignard, M.A., CCC-A/SLP, LSLS Cert AVT - is AG Bell's Chief Strategy Officer. In this position she promotes and supports collaboration, develops strategy to achieve AG Bell's mission, and works cooperatively on key strategic initiatives of AG Bell and the AG Bell Academy.  Gayla has worked as a direct service provider, clinical supervisor, State EHDI Coordinator, and Director of Indiana's Center for Deaf and Hard of Hearing Education (CDHHE) and has served and continues to serve in leadership roles on national committees/work groups.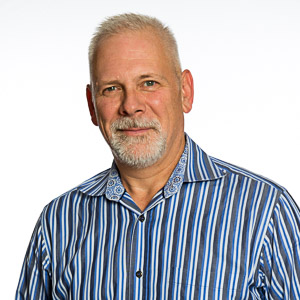 bio coming soon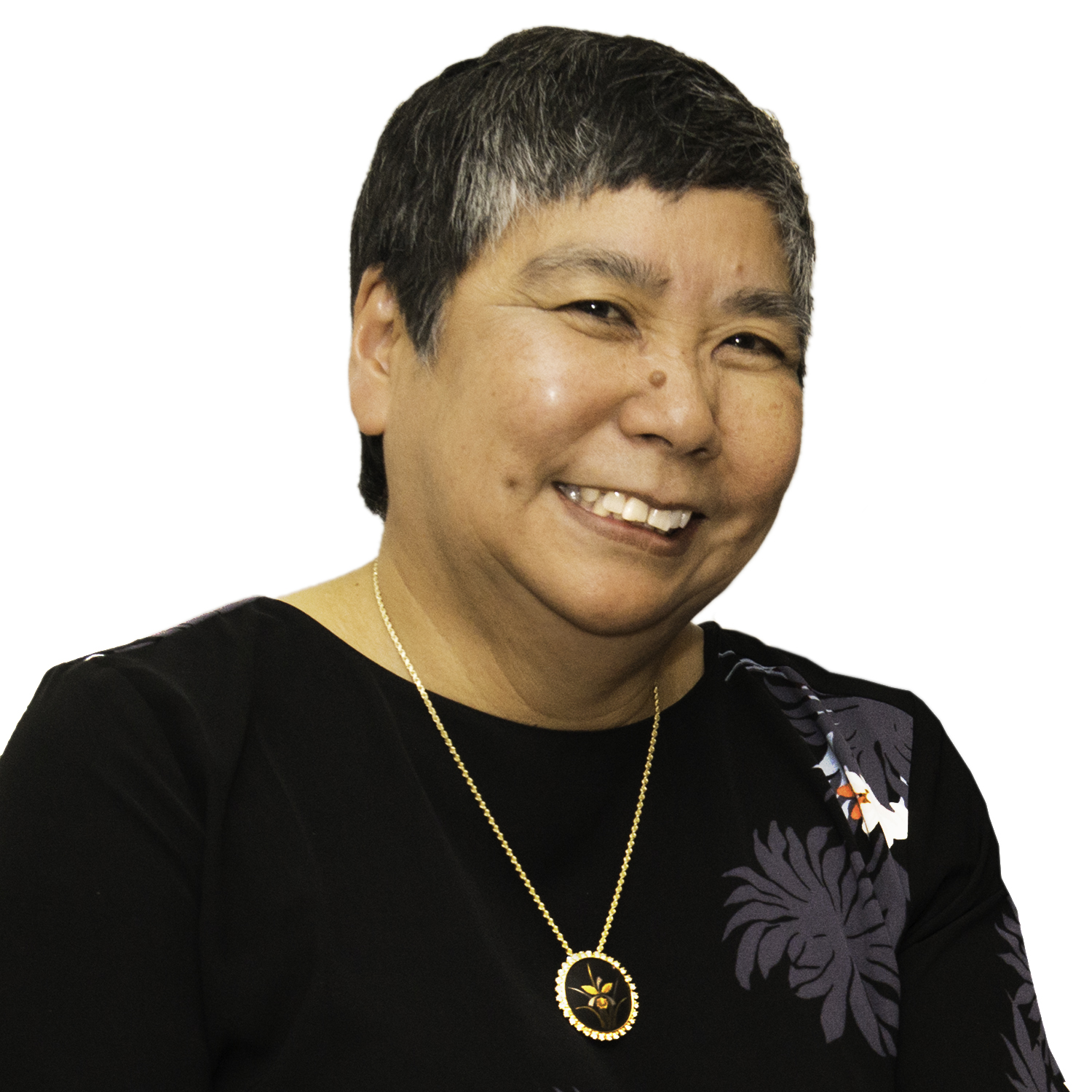 Christine Yoshinaga Itano, Ph.D – is a Professor Emerita of the Department of Speech, Language & Hearing Sciences and is currently a Research Professor, in the Institute of Cognitive Science, faculty in the Center for Neurosciences at the University of Colorado, Boulder, adjunct faculty in the Department of Otolaryngology and Audiology at the University of Colorado, Denver, Visiting Professor at the University of Witwatersrand, South Africa, Centre for Deaf Studies and an international doctoral faculty board member in the Department of Human Sciences, Psychology area,  at the University of Verona. Her research has focused on the predictors of language (semantics, syntax, pragmatics and phonology), social-emotional, cognitive and auditory skill outcomes of infants and children who are deaf or hard of hearing, including those with both bilateral and unilateral hearing losses, those with and without additional disabilities, children with autism and other developmental disabilities and children from both English-speaking and Spanish-speaking homes.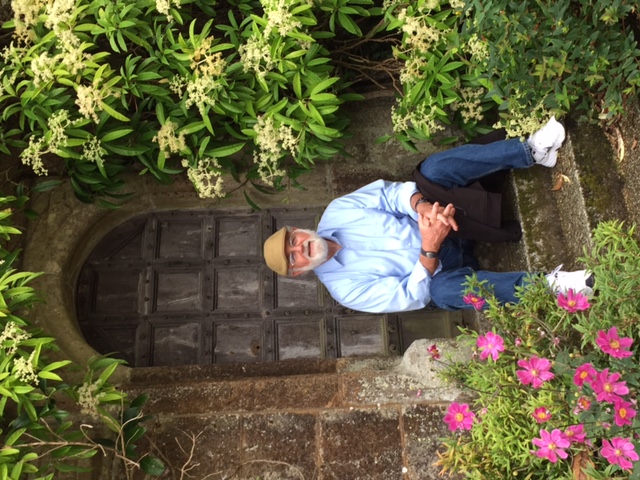 Harold Johnson, Ed.D - is a former professor of special education at Michigan State University and Kent State University, has worked as a teacher, school administrator and university professor in the field of Deaf Education from 1971 until 2013. In 2006, Dr. Johnson initiated a nation-wide collaborative effort to understand, document, prevent and respond to the maltreatment of children with disabilities. This work included the collaborative development of the Hands & Voices O.U.R. Children Project and the 2018 CEC Policy on the Prevention of and Response to Maltreatment of children with disabilities.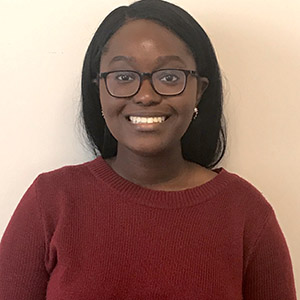 Maureen Johnson, B.S. - is a Program Specialist for AUCD's Maternal and Child Health and UCEDD technical assistance teams. Her responsibilities include supporting LENDs and DBPs through AUCD's cooperative agreement with MCHB's Division of MCH Workforce Development and strengthening efforts to engage and promote collaboration among the Emerging Leaders Community. Before AUCD, Maureen worked at the Physician Assistant Education Association (PAEA) in professional development and membership engagement. She holds a bachelor's in public health science from the University of Maryland, College Park. At UMD, Maureen was heavily involved in leadership and community service-learning activities aimed at deepening relations between the UMD students and the College Park community.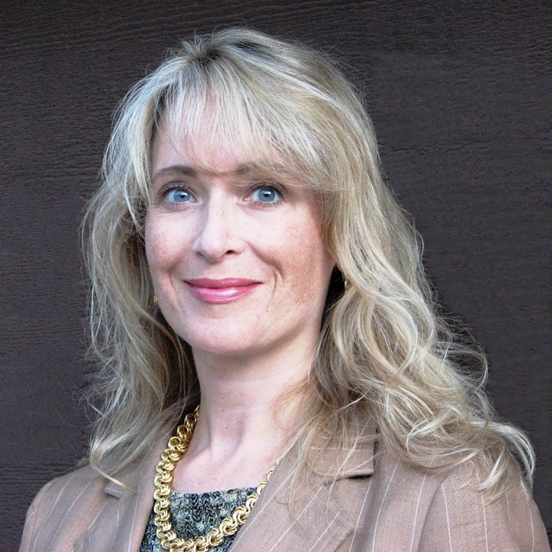 Stephanie Browning McVicar, Au.D., CCC-A – is the Director of the Early Hearing Detection and Intervention (EHDI) Programs in Utah which include the Cytomegalovirus (CMV) Public Health Initiative and the Children's Hearing Aid Program (CHAP). She is a Program Manager in the Utah Department of Health's Children with Special Healthcare Needs (CSHCN) Bureau in Salt Lake City.  Clinically, Dr. McVicar is an audiologist with expertise in infant and pediatrics. She is an advocate for CMV testing in newborns and passionate about the prevention of congenital CMV infection and the importance of parent-to-parent support. Dr. McVicar is originally from Western New York and has extensive experience and knowledge in Audiology and the management of health care programs in both the public and private sectors.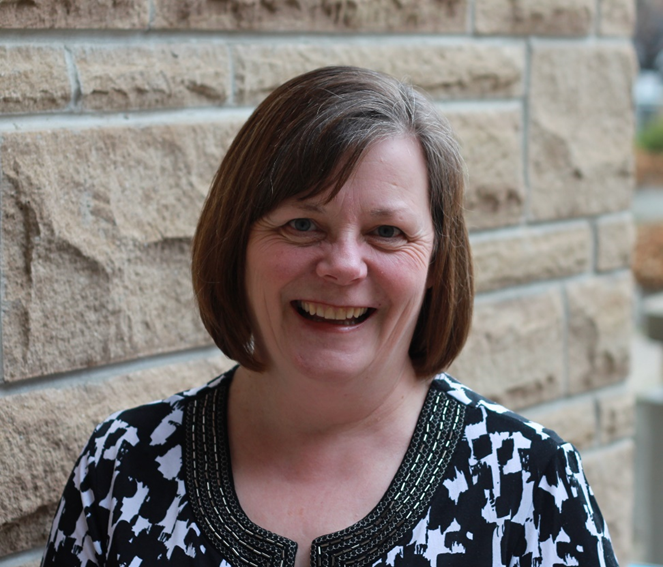 Sheila Moodie, PhD. - is an Associate Professor in the School of Communication Sciences & Disorders, Faculty of Health Sciences at Western University in London, Ontario, Canada. She is also the Director of the Family-Centered Early Intervention Laboratory in the National Centre for Audiology at Western. Prof. Moodie has spent 30 years on clinical-based research questions associated with early intervention. Most recently she has been focused on the development of approaches to supporting families on the important journey of raising a child(ren) who are Ddeaf or Hard of Hearing.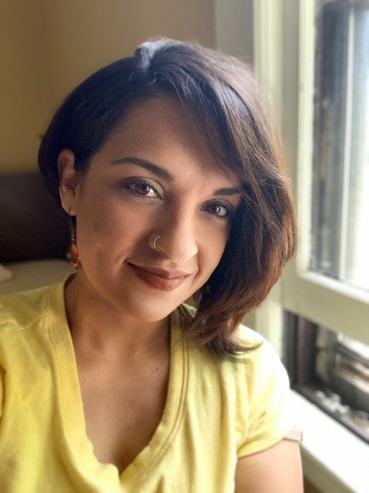 Heidy Nazario, B.A. -  is a bilingual, Puerto Rican woman who has been working with Lifetrack as a DHH Adult Role Model since October 2016, and the Hands & Voices DHH Guide Supervisor since January 2019. She lives in Minneapolis with her husband, and 2 dogs, and holds a Bachelor's degree in Preschool/Elementary Education. She enjoys spending time with family, her dogs, and biking (when it's warm). She also loves to watch comedy movies and occasionally practice different forms of art. Heidy feels passionate about working with DHH families as she is deaf herself, with a genetic and progressive hearing difference in both ears, and has many experiences to share! Her father and most of his family members are also deaf or hard of hearing.
Amanda Norton – bio and picture coming soon
Dionis Saimon – bio and picture coming soon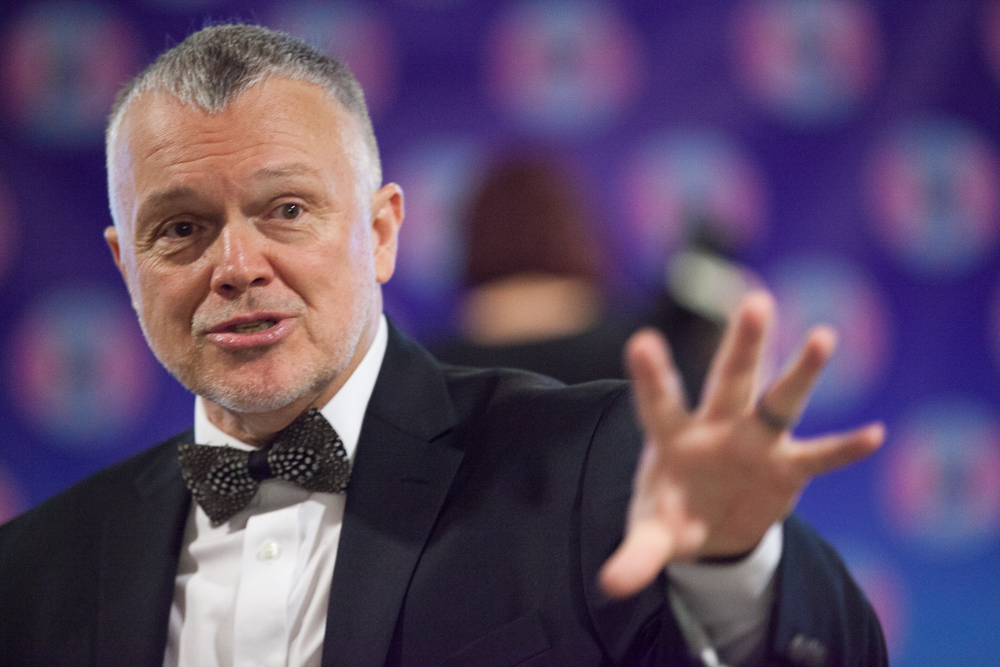 Johnnie Sexton, Au.D. - is the Founder and Executive Director of The CARE Project, a nonprofit organization devoted to providing emotional support for families with children who are Deaf and Hard of Hearing. Dr. Sexton has worked with children who are deaf and hard of hearing and their families for over 4 decades. He received his B.S. (1977) and M.S. (1979) degrees from East Carolina University and his Au.D. Degree (2010) from A. T. Still University/Arizona Health Sciences. Dr. Sexton owns a private practice in Educational Audiology Services in NC, providing services to over half of NC school systems with a staff of 15 Audiologists. He served as the Audiologist on the NC Department of Health and Human Services Team that designed the newborn hearing screening program for the 93 NC birthing hospitals in 1999-2001 and currently serves as the Chair of the NC Early Hearing Detection and Intervention Advisory Board. In 2018, Dr. Sexton was named the #1 Audiology Practitioner in the United States by the Oticon Focus on People Awards.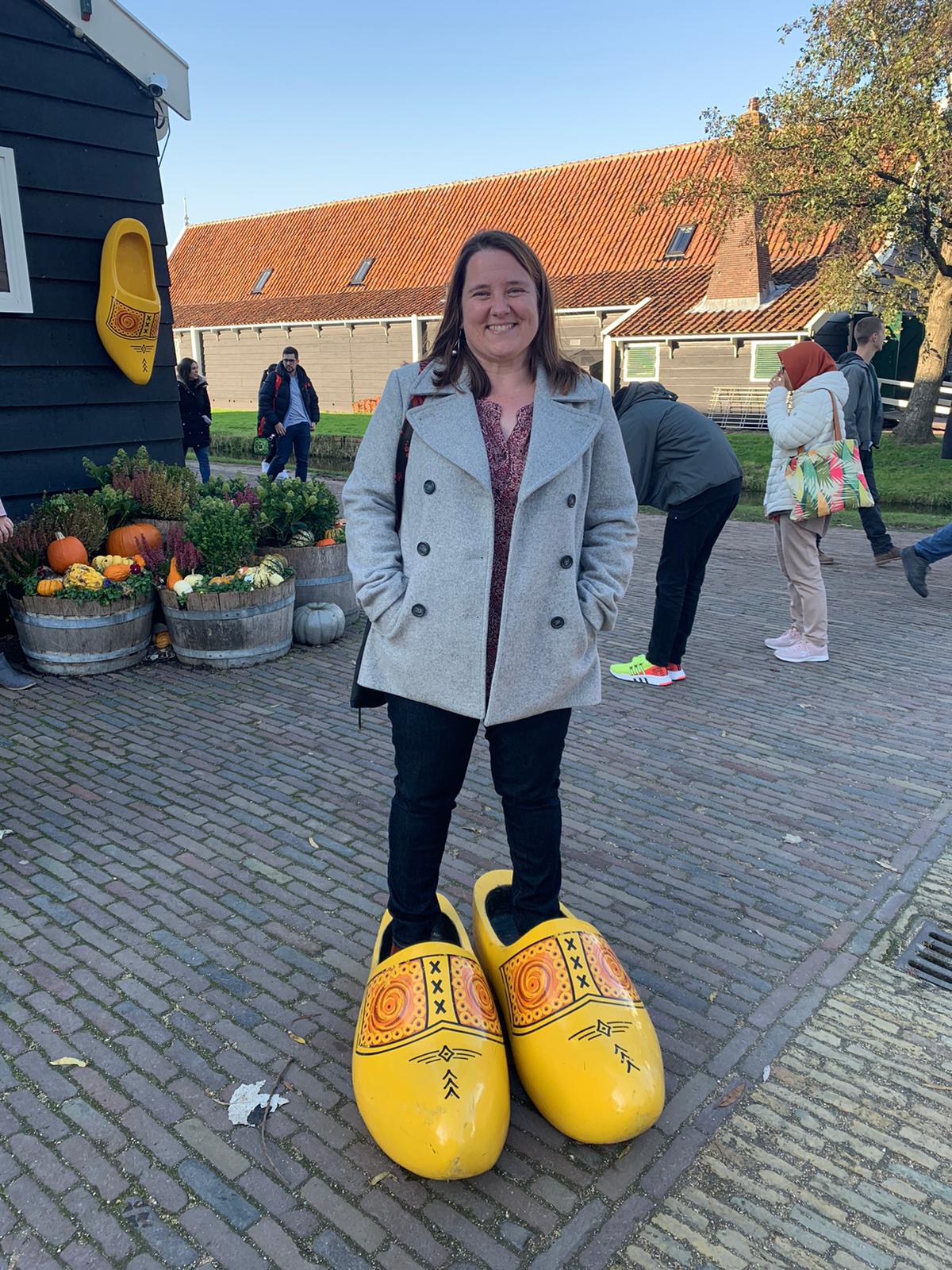 Amy Szarkowski, PhD - is a psychologist who specializes in working with children who are deaf or hard of hearing and their families. Dr. Szarkowski is Director of The Institute at the Children's Center for Communication/Beverly School for the Deaf (CCCBSD), which aims to conduct research, provide professional development, and partner with invested stakeholders to bridge the research-to-practice gap in the areas of Deaf Education and Special Education, focusing on supporting learners with communication challenges. Dr. Szarkowski also serves as Core Faculty for LEND (Leadership and Education in Neurodevelopmental and related Disabilities) at Boston Children's Hospital and holds an appointment as Assistant Professor in the Department of Psychiatry at Harvard Medical School. Additionally, Dr. Szarkowski is an Associate Professor at Gallaudet University, where she teaches in the Deaf and Hard of Hearing Infants, Toddlers and their Families: Collaboration and Leadership Interdisciplinary Graduate Certificate Program.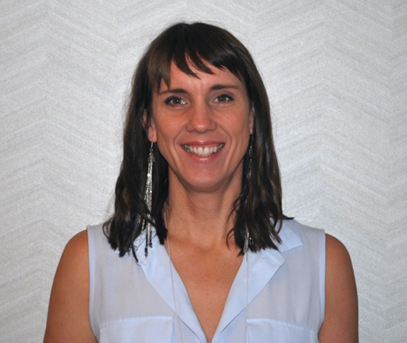 Alyson Ward, M.S., IA, CHES -  is engaged in learning systems development and improvement (e.g., coalitions, learning communities, and collaboratives) and children's health research (e.g., environmental, viral, and genetic factors). She is the co-director of the CMV (cytomegalovirus) Public Health and Policy Conference and chairs the awareness grant committee of the National CMV Foundation. Alyson received her master's degree in health education and improvement advisor (IA) endorsement from the Institute of Healthcare Improvement. She is currently pursuing her PhD in Psychology with an emphasis in Sociobehavioral Epidemiology. For the past 18 years, her career efforts have demonstrated commitment to improving public health through health promotion, education, research, policy development, evaluation, and grant development from the community to national levels. Ms. Ward's positions and interests provide her with broad and valuable experiences in public health.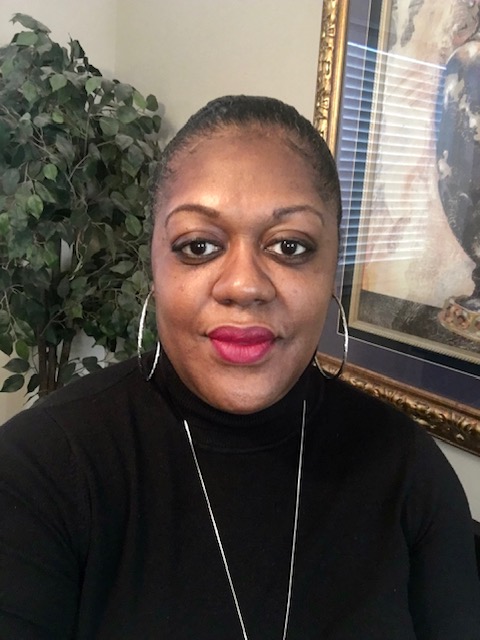 Deshonda Washington - is the executive director of Georgia Hands & Voices and program director of the Advocacy Support & Training (ASTra) Program. She also serves on the Commission for Deaf or Hard of Hearing Persons in Georgia appointed by former Governor Deal. Washington is passionate about supporting deaf and hard of hearing families throughout Georgia. Having a child with hearing loss has prepared her for a lifelong journey of advocating for the needs of Lauren. Her goal is to empower parents and ensure deaf and hard of hearing children, including those with additional exceptionalities, reach their highest potential. Washington resides in Kennesaw, GA with her husband, Lorenzo Sr. and their three children—Ashanti, Lauren, and Lorenzo Jr. Washington believes in the Hands & Voices motto: "What works for your child is what makes the choice right."™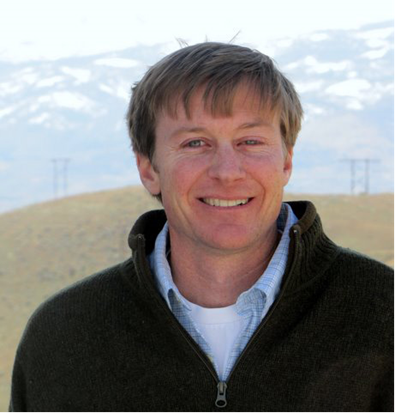 Eric Wilcox, Ph.D. - is the president of Nevada Hands & Voices. He joined the board of NVHV shortly after the birth of his daughter Lucie, who is deaf, in 2012.  Eric also serves as vice-chair of the Nevada Commission for the Deaf and Hard-of-Hearing where he advocates for improved educational and social services for the deaf and hard-of-hearing throughout Nevada. Formally trained in oceanography, Eric works as an environmental scientist in Reno where he lives with his wife and two children.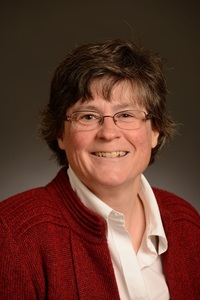 Susan Wiley, MD - is a developmental pediatrician at Cincinnati Children's Medical Center (CCHMC).  She currently serves as the American Academy of Pediatrics liaison to the Joint Committee on Infant Hearing.  She has partnered with the Ohio Center for Deafblind Education to support children with complex needs and is the co-Director of the CCHMC CHARGE program.  She is part of a multi-disciplinary research team seeking to better understand effective language interventions for children who are D/HH who are not meeting their language potential.
Past FL3 2017-2020 Deaf and Hard of Hearing Advisory Board
FL3 is grateful for this advisory board of adults who are deaf and hard of hearing. This board made recommendations based on the results of the National Needs Assessment of families regarding Deaf Mentor/adult role model/deaf and hard of hearing guide opportunities. The Board also assisted in increasing involvement of deaf/hard of hearing individuals in EHDI systems, by participating in discussion groups, and aided in developing trainings materials for individuals who seek involvement in EHDI systems, such as guidelines for state/territory EHDI Advisory Committees and the DHH Guidelines for Deaf and Hard of Hearing Mentor/Guide/Role Model Programs.
Past FL3 2017-2020 Scientific Language and Literacy Advisory Board
FL3 is grateful for this advisory board of national experts on language and literacy development for children who are deaf/hard of hearing. This Board included professionals and parent partners from a broad range of experiences who served as advisors related to language and literacy for very young children, in all of its aspects. The Advisory Board worked to summarize the latest evidence-based research findings, identified current resources for infants/toddlers/children who are deaf or hard of hearing in cognitive, social, and emotional developmental process and developmental milestones, and developed eight tips sheets for parents to use for fun everyday activities to enhance their child's development.