Welcome to Fostering Joy
A Movement to Celebrate the Magic of Raising Children who are Deaf and Hard of Hearing
What is "Fostering Joy"?
Mission:
Fostering Joy is a family/professional effort celebrating the joy of raising a child who is deaf or hard of hearing (D/HH).
Fostering Joy provides support and resources for families and professionals to positively help the growth and development of a child who is D/HH. 
Loving and supportive families provide a strong base for social and emotional health and well-being.
Focusing on special moments that bring joy helps families put aside concerns and focus on their natural and loving parent-child connections.
What Does Research Say?
Parents who report experiencing high levels of stress tend to have deaf or hard of hearing children who have greater levels of emotional difficulties and reduced socio-emotional development. (Hintermair, 2006).
Among families with deaf or hard of hearing children, taking care of the special needs of family members and having insufficient relief from stress were rated as having the greatest negative impact on Family Quality of Life. (Jackson, Wegner & Turnbull, 2010).
An overview of emotional availability of caregivers toward infants and toddlers has shown that the extent to which caregivers can attend, attune, and foster engagement with their infants and toddlers will influence the child's social and emotional development. (Bornstein, Suwalsky & Breakstone, 2012).
Positive mother-child interactions are reinforced by social networks of families with children who are deaf or hard of hearing. (Meadow-Orlans, Mertens & Sass-Lehrer, 2003).
Parent attitudes, parent involvement, social support, expectations, and problem-solving skills are related to academic and social development of children who are deaf. (Calderon & Greenberg, 2011).
Who is the Fostering Joy Core Team?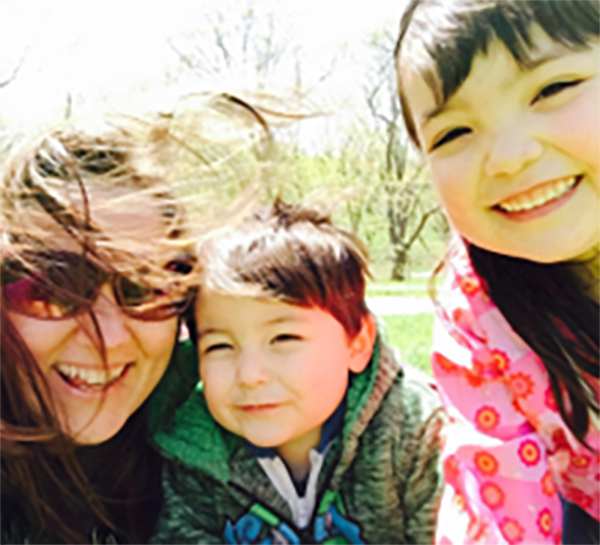 Amy Szarkowski
Amy Szarkowski, Psychologist, LEND, Boston Children's Hospital; Harvard Medical School; Children's Center for Communication/Beverly School for the Deaf
"My moments of greatest joy involve my own children - when I am truly attending to their curiosity and noticing their 'ah-ha moments', when I allow myself to let go of my own agenda and delight in what they are doing and how they are growing in the present moment, and when I fully embrace and reciprocate their demonstrations of love. I wish to live in a world where all caregivers and families - including and especially those with children who are deaf or hard of hearing - can foster that kind of joy of being."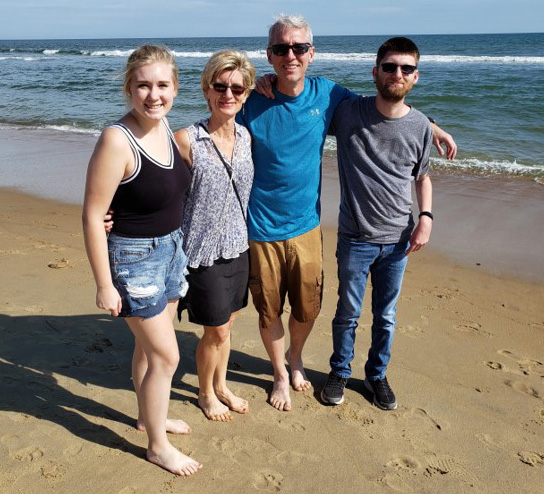 Candace Lindow-Davies
Candace Lindow-Davies, Director of Outreach, Hands & Voices HQ
"As the parent of a young adult who is Deaf "Plus" (many health challenges), practicing the art of Fostering Joy is essential to daily life.  When I feel my son is hitting roadblocks, slowing down and shifting the focus to his strengths and reveling in all that he has accomplished is just the ticket to help him push on through. I seek joyful moments every day to keep filling my reserve!"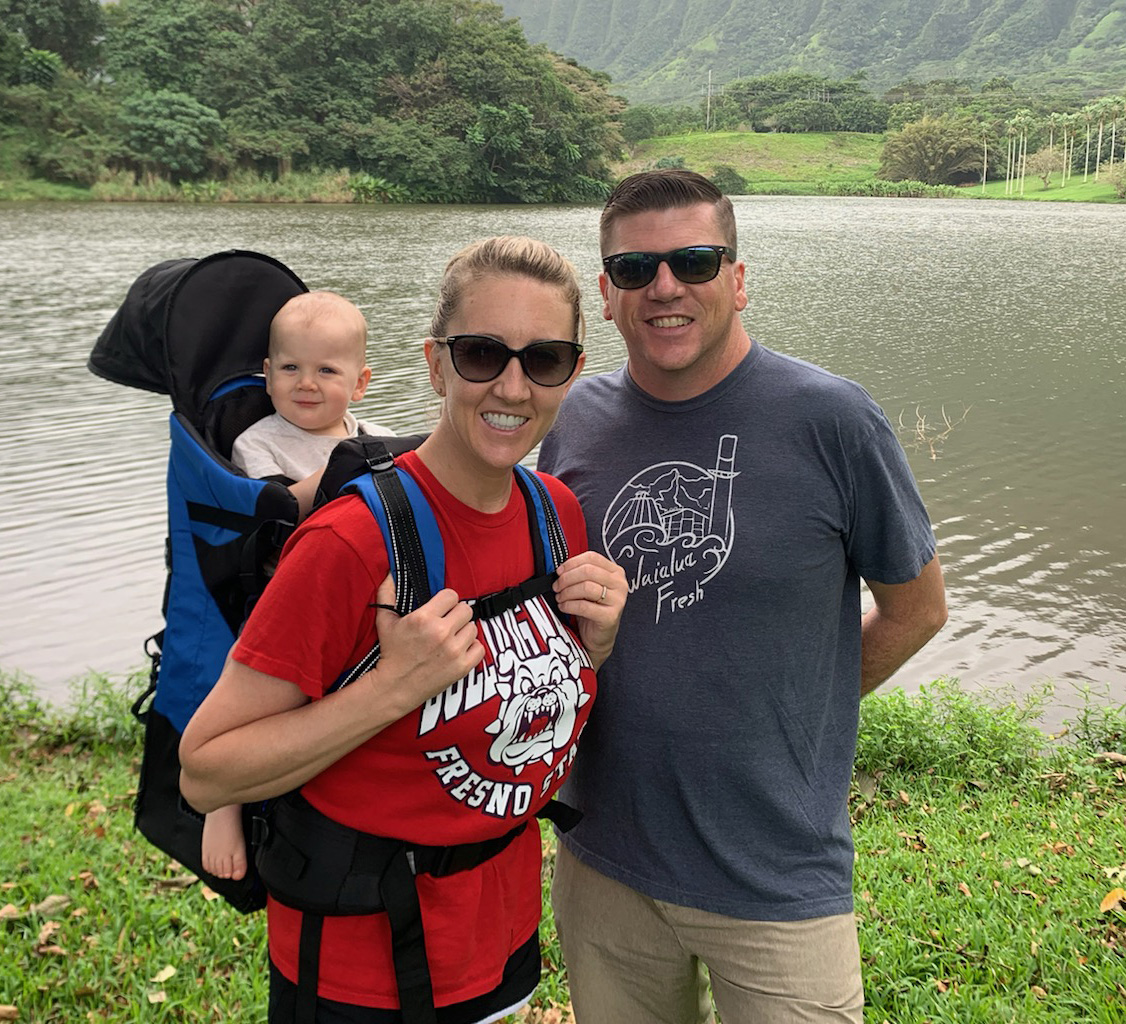 Jennifer Clark
Jennifer Clark, Early Intervention Deaf and Hard-of-Hearing Specialist, Hawaii Department of Health Early Intervention

"D/HH Fostering Joy is an intentional mental shift for parents and professionals. We get wrapped up in achieving goals, coming up with strategies, attending meetings, etc., and forget to delight in the joy filled moments unfolding right before our eyes. Refocusing on joy, helps us to refocus on what matters most…the kids."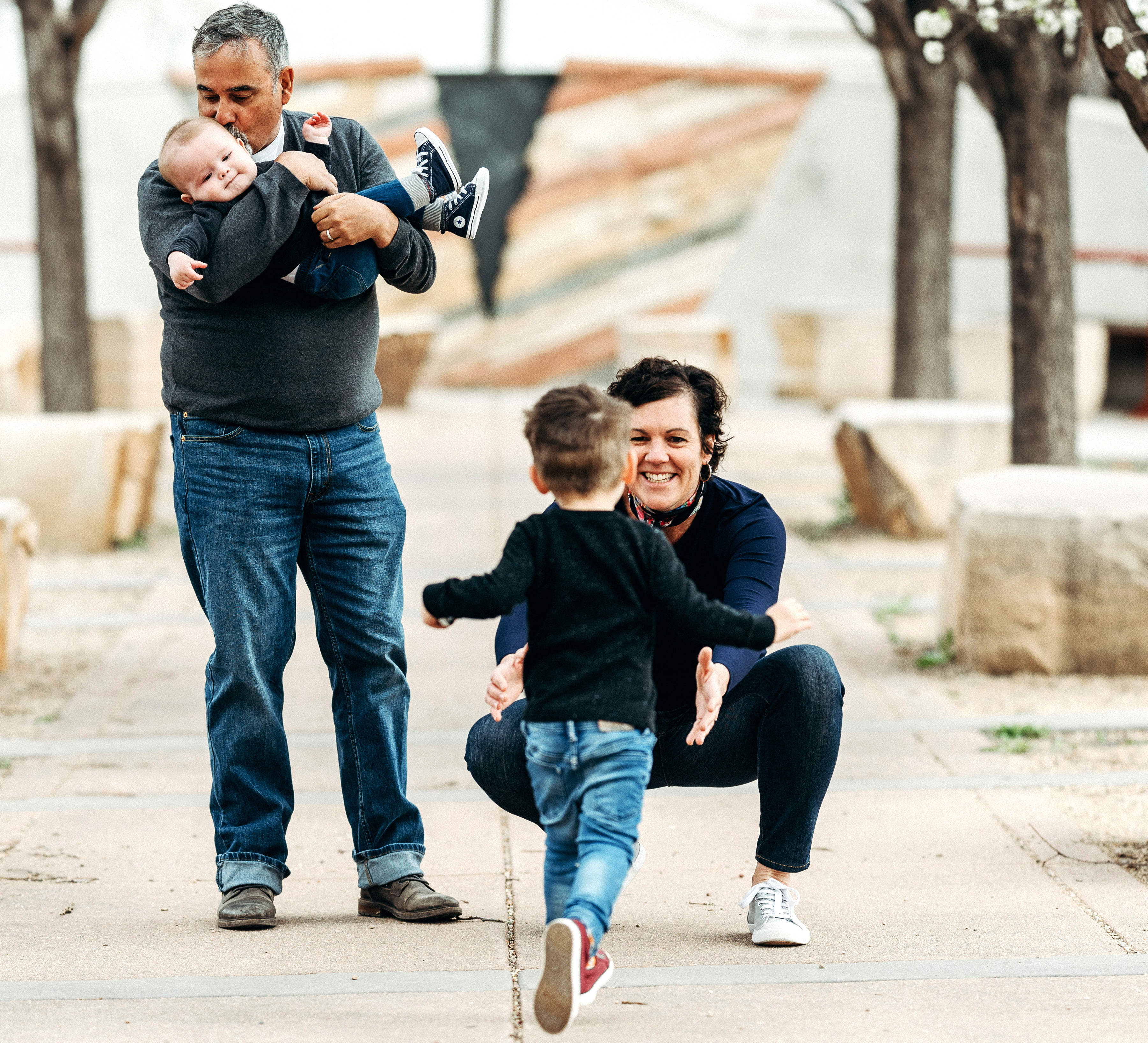 Janet DesGeorges
Janet DesGeorges, Executive Director, Hands & Voices HQ

"When I think of the journey of raising my daughter who is deaf... not knowing what this meant in the beginning...to being a confident parent with a strong sense of who our daughter could become... to living through the different stages and ages of her life...to now enjoying seeing her thrive and succeed in her life as an adult...really, the only word I can think of right now is... joy."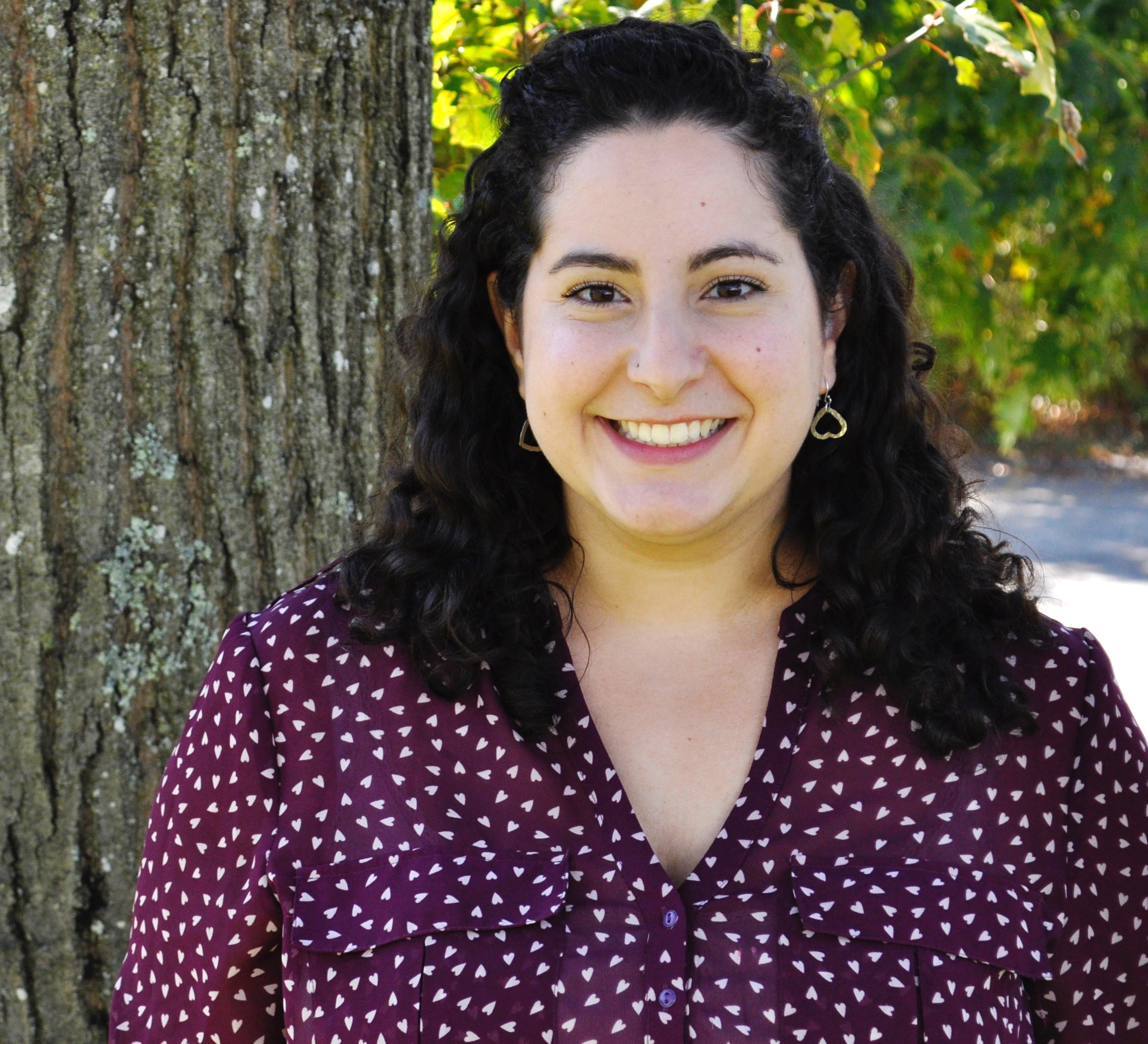 Sarah Honigfeld
Sarah Honigfeld, Parent Infant Program Director, The Learning Center for the Deaf

"As a Deaf person with hearing parents, I am fortunate to have a strong and positive relationship with my family. This wouldn't have been possible without their love and acceptance for me as a whole person with multiple identities. This positive experience led me to join Fostering Joy, to share my experience with families with Deaf children."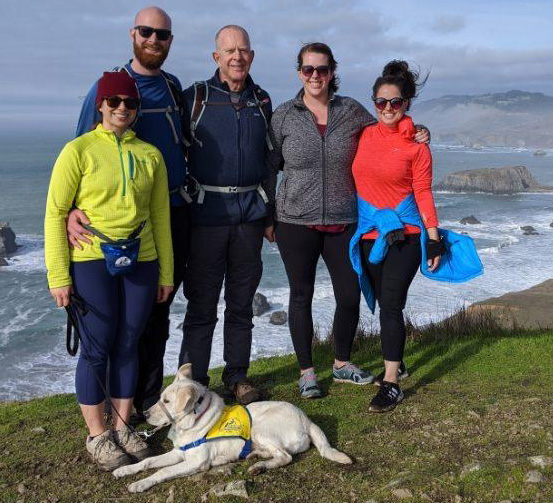 Nicole Hutchinson
Nicole Hutchinson, Parent-Infant Program Coordinator, The River School, Washington DC

"I am Fostering Joy because I love watching children and parents bond through joyful moments together. I'm excited to help families focus on the joyful moments of everyday interactions with their kiddos who are deaf or hard of hearing. "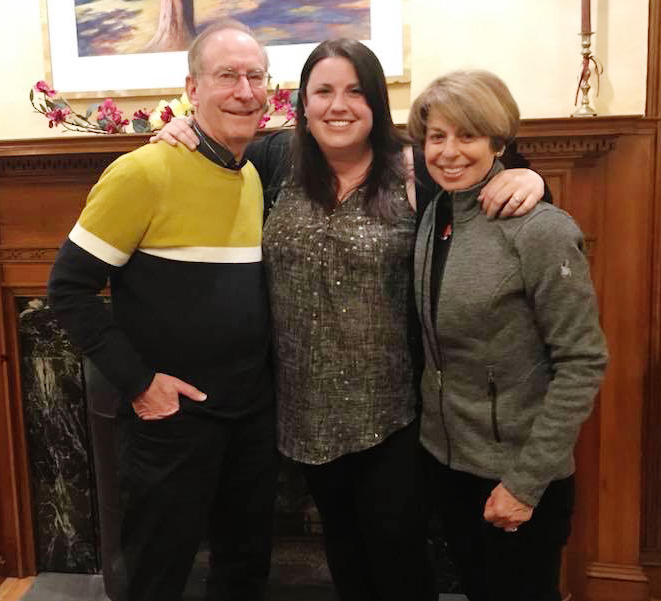 Marilyn Sass-Lehrer
Past Member: Marilyn Sass-Lehrer, Professor Emerita, Gallaudet University
"I am inspired by families who have children who are deaf or hard of hearing. I see joy in their faces and love in their playful interactions. Families are awesome, and I am grateful to be part of a movement that celebrates them every day."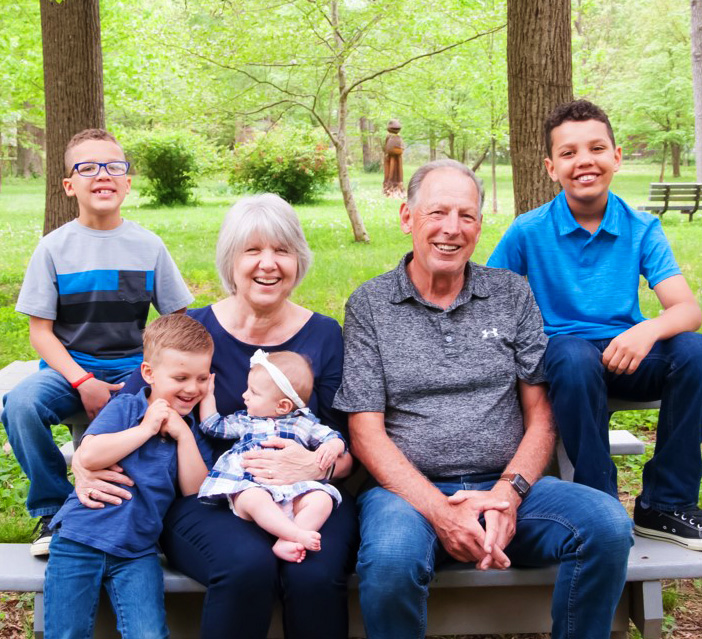 Linda Lytle
Past Member: Linda Lytle, Professor, Department of Counseling, Gallaudet University
How Did Fostering Joy Start?
This project began when several members of our team recognized the need to impact the conversations between families with children who are deaf or hard of hearing and professionals. It is our belief that much of what caregivers experience in their conversations with professionals is focused on topics such as "delays in the child's development," or "identifying areas of need," and even on "constantly thinking about communication." Yet, there is much to be said for parents simply enjoying their babies, encouraging the establishment of strong attachment between children and their caregivers, and enriching the social connection of the child to those in their world.
First, the group examined professional tools to help families reflect on their parent-child relationship as well as their child's social-emotional development.  We chose to focus on the SEAM (Social-Emotional Assessment Measure) and explore how this tool could start conversations with families about social-emotional development in young children. 
In order to assess the benefits and ease of use of this tool, the SEAM was presented to a parent focus group at the 2018 Hands & Voices Leadership Conference.  During the focus group, families completed the tool and provided feedback.  Feedback was positive, showing the SEAM is helpful to start a dialogue between families and professionals.  Families also suggested a few minor changes to the language in the tool.  For example, "sing" would be changed to "sing, sign or gesture." 
Themes emerged:

Nostalgia:  You shared precious and joyful moments with your children and feelings of nostalgic about those times.  You mentioned time may help appreciate the happiness of those moments.
Joy in Daily Routines:  You remembered experiencing joy while doing everyday activity. The joy wasn't about big memorable events but rather the happiness of simple everyday life.
Skill Development: You could see your joy increase as your confidence in your communication skills and your ability to adapt your parenting to accommodate your child's needs improved.
Self-reflection: The process of reflecting on these early times with your child was eye-opening. Discussing these times with others may have been even more helpful than completing the assessment tool.
Co-existing Emotions: You explained it is possible to feel joyful and stressed at the same time while still enjoying special moments with your child. 
Community and Support: Joy can come through finding support and community with other families like your own.
After several presentations at national conferences and offering parents and parent leaders a way to become involved, Fostering Joy is quickly becoming a movement!  The concept also inspires professionals who want opportunities to support in finding joy with their child.
How Can "Fostering Joy" Be Taught and Learned?
Fostering Joy as an intentional practice of looking for and encouraging joyful moments between caregivers and their child who is deaf or hard of hearing.  Think of this example:  breathing and meditation/mindfulness are two very different things.  Everyone breathes.  Yet not everyone meditates or practices mindfulness.  However, meditation or mindfulness adds intention and purpose when done with purposeful breathing.  This practice has been proven to be helpful for psychological well-being.  We hope the same for Fostering Joy.  Finding joy should come as naturally as breathing for families with children who are deaf and hard of hearing and the professionals providing services.
How Can I Get Involved?
Become a Joy Ambassador!  If you are a parent, parent leader supporting other parents, or a professional, you play an important role in the "movement!"  It's easy.  Joy Ambassadors… 
Share:  Commit to ensuring parent stories incorporate the joys of raising a child(ren) who are deaf and hard of hearing.
Inspire:  Write and/or share articles that reinforce the importance of infusing joy and focusing on positive and joyful experiences. 
Spread:  Present at conferences/workshops emphasizing Fostering Joy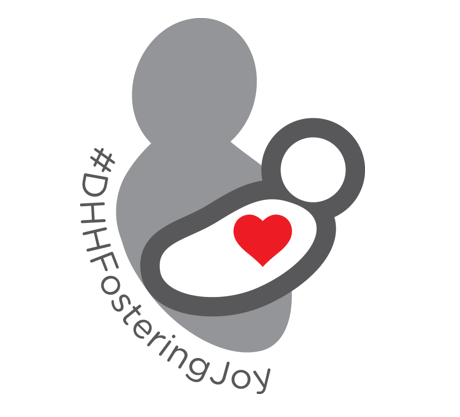 We have created a Fostering Joy PowerPoint template.
You are invited to use the free template.  You are welcome to add more slides for a stand-alone session or delete slides from the deck to fit a presentation you are already doing.  We ask that you do not alter the content on the original slides provided. 
After you use the PowerPoint template, we ask 2 things:
 Let us know where & when you used the slides (conference, parent event, advisory meeting, etc.).
Complete a brief survey to provide feedback.

Thank you for spreading Fostering Joy by using the Fostering Joy PowerPoint Template!
We ask that you provide the following information to help us track and improve our impact:
Your Name/Organization
Your Contact Email
Where You Presented "Fostering Joy"
Date of Presentation
Feedback for the Core Team
Click this link to provide feedback for us, thanks!
Infuse:  Incorporate a focus on joy in parent to parent support activities and events, advisory groups, work plans, educational advocacy, etc.
Share/download our Family Tip Sheet. Also here in Spanish: Las Alegrías de Criar a Niños Sordos o Hipoacusicos
Download the Fostering Joy logo to create your own materials/giveaway's (buttons, mugs, t-shirts, etc.)
Connect:  Invite parents to join a closed Fostering Joy Facebook group:
Delve: Professionals, use the adapted SEAM tool (once released) with families and provide ideas for playful engagement.
Encourage: Professionals and parents, follow Instagram @DHHFosteringJoy and use #DHHFosteringJoy
How Do I Get More Information?
Parent Ambassadors, contact:
Candace@handsandvoices.org
Professional Ambassadors, contact:
Marilyn.Sass-Lehrer@gallaudet.edu
nhutchinson@riverschool.net